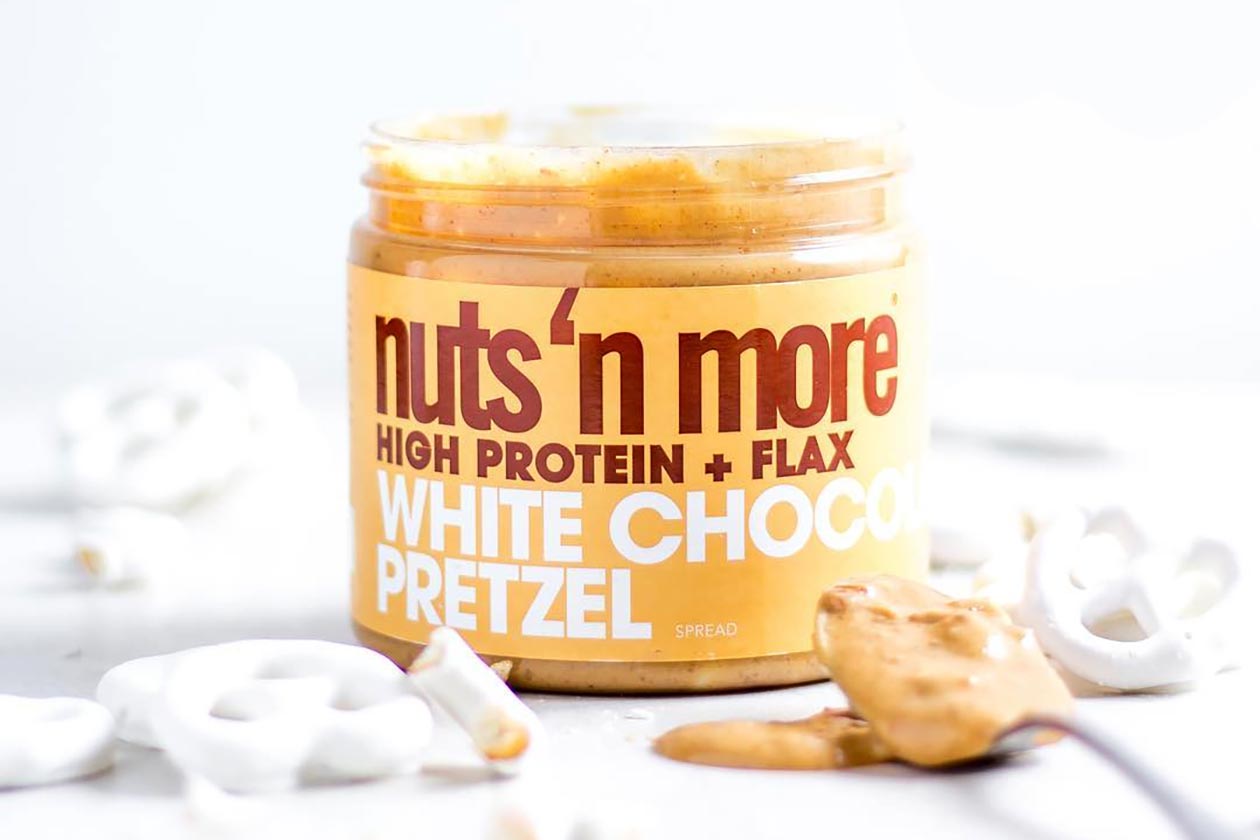 The functional food company Nuts 'N More has launched a new flavor for its widely available and popular line of nut butters. The flavor is for its whey protein and flax infused spread, and can currently only be purchased from the one retailer.
The latest from Nuts 'N More is a delicious looking White Chocolate Pretzel spread, which at the moment is exclusive to the Vitamin Shoppe. Its macro breakdown per 33g serving is 11g each of protein and fat, zero trans fat, 9g of carbohydrates with 2g of that sugar and 2g fiber, for a total of 183 calories.
You can head down to your local Vitamin Shoppe today to see if it has the new White Chocolate Pretzel spread in stock, although you can buy it online. The Nuts 'N More exclusive is also now in stock at vitaminshoppe.com for $11.99 and if you want two tubs you can get the second for half price.