Believe Supplements unveils its fresh new look for 2018
May 25th, 2018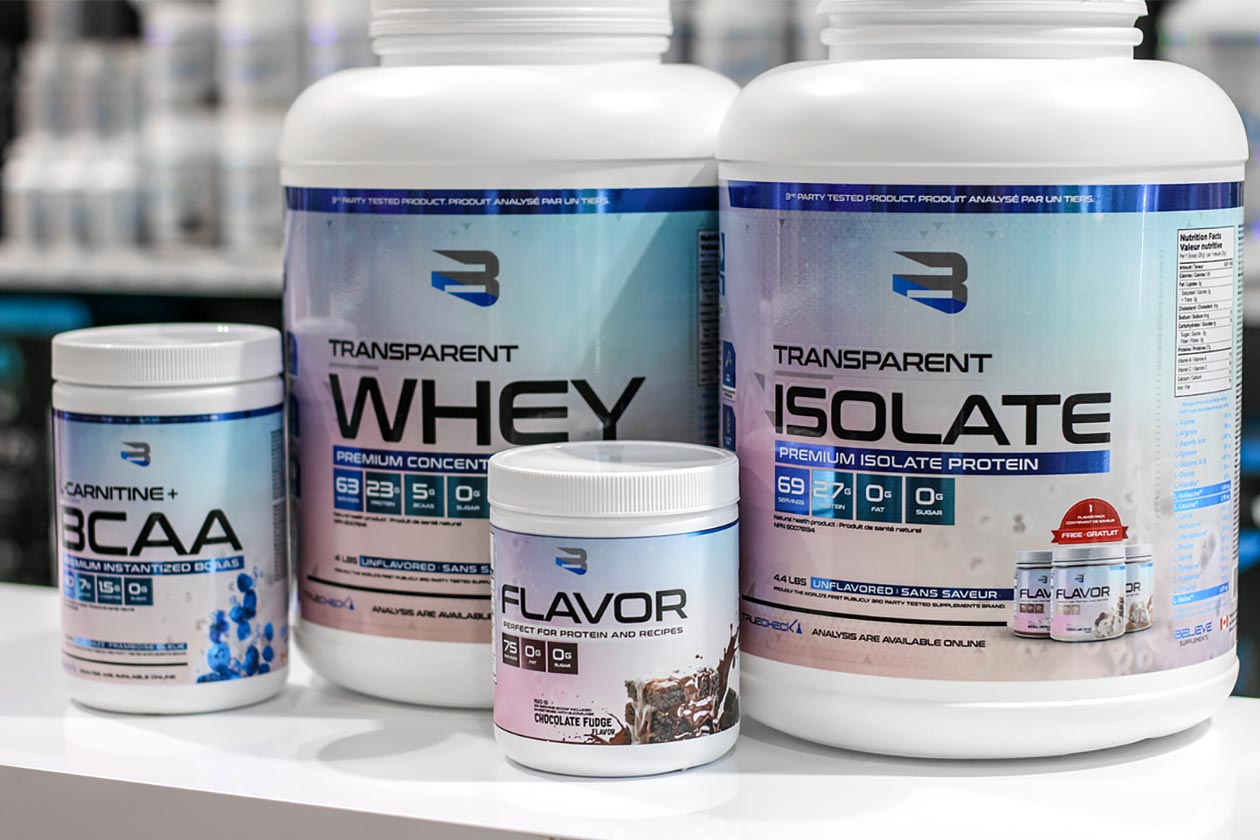 Believe Supplements, the brand that uniquely sells its protein powder and protein powder flavoring separately, has unveiled an all-new look for 2018. Believe has switched to a design that still has the same kind of feel as its previous one, but at the same time, it's also very new and fresh.
Believe Supplements has maintained its bright blue and white color scheme for its 2018 rebrand, with the changes mostly coming in its display of information and background design. On the inside, the products are expected to remain the same, keeping all of their original ingredients and doses.
While the image we have above does give you a relatively close look at Believe Supplements' rebrand, you can head to believesupplements.com for an even closer one. The brand has already updated its website with pictures of its freshly rebranded products, from its unflavored protein to its estrogen formula Estro+ Balance.