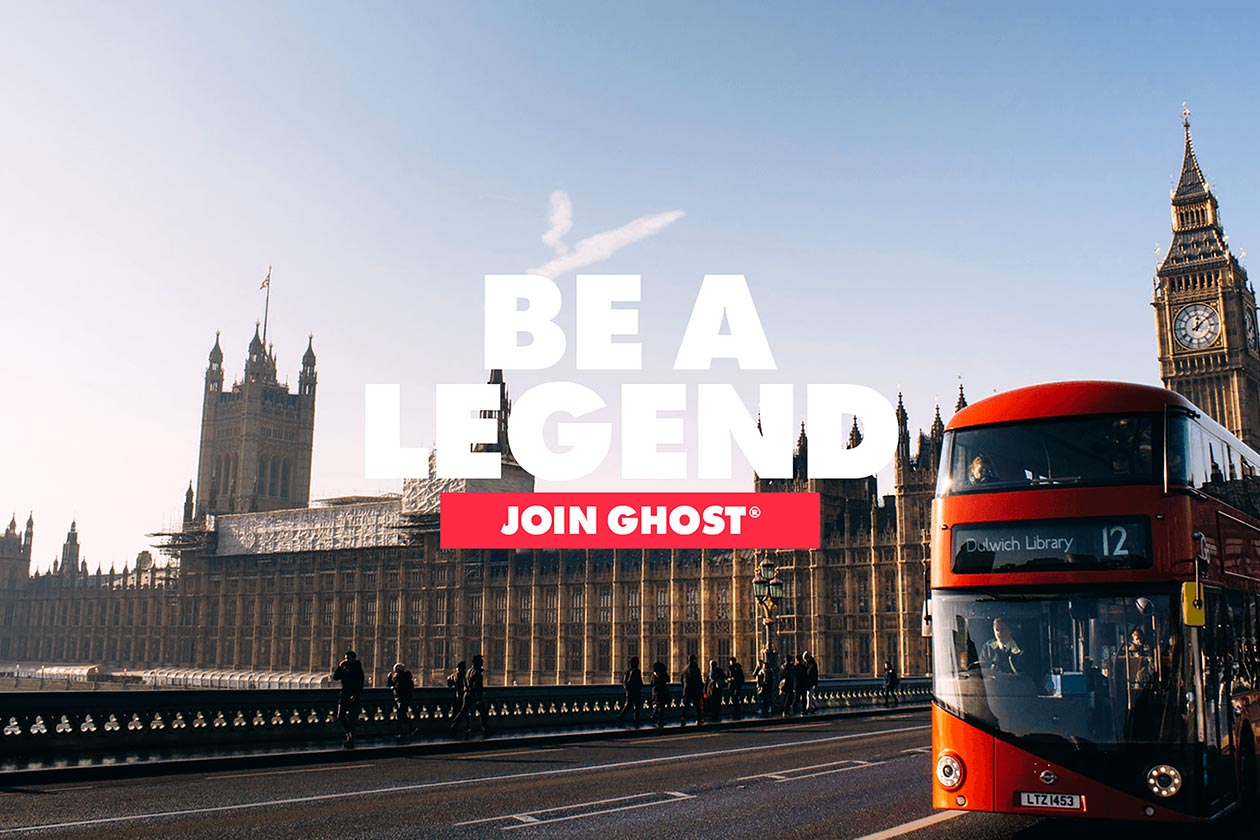 Ghost Supplements has officially launched its new UK website, so all of its fans in the United Kingdom can now buy directly from the original lifestyle brand. The site has almost all of Ghost's products available, one of which has even been reformulated specifically for the UK.
At the moment the brand has four different supplements online at uk.ghostlifestyle.com. That includes its pre-workout Ghost Legend, Ghost Amino, Ghost BCAA, and what we consider to be the best creatine formula on the market, right now, Ghost Size.
The product that Ghost reformulated for the UK is its pre-workout, Ghost Legend. The original features rauwolfia and agmatine, two ingredients that are not compliant with the area, although in true Ghost style it didn't just remove the things it wasn't allowed to use.
You can see the facts panel for the UK Ghost Legend above, where you'll notice the brand has added new ingredients in place of the ones it dropped. Instead of agmatine and norvaline, you get the pump enhancer Nitrosigine, and replacing NADH, rauwolfia, rhodiola, and alpha-GPC, is the focus ingredient NeuroFactor and 250mg of caffeine instead of 202mg.
The biggest bonus with Ghost now being available in the UK is that if you buy through its website, you'll get your supplements quickly. The brand offers £6.99 expedited shipping on all orders, unless your total is over £99, then shipping is free. To check it all out for yourself visit uk.ghostlifestyle.com.