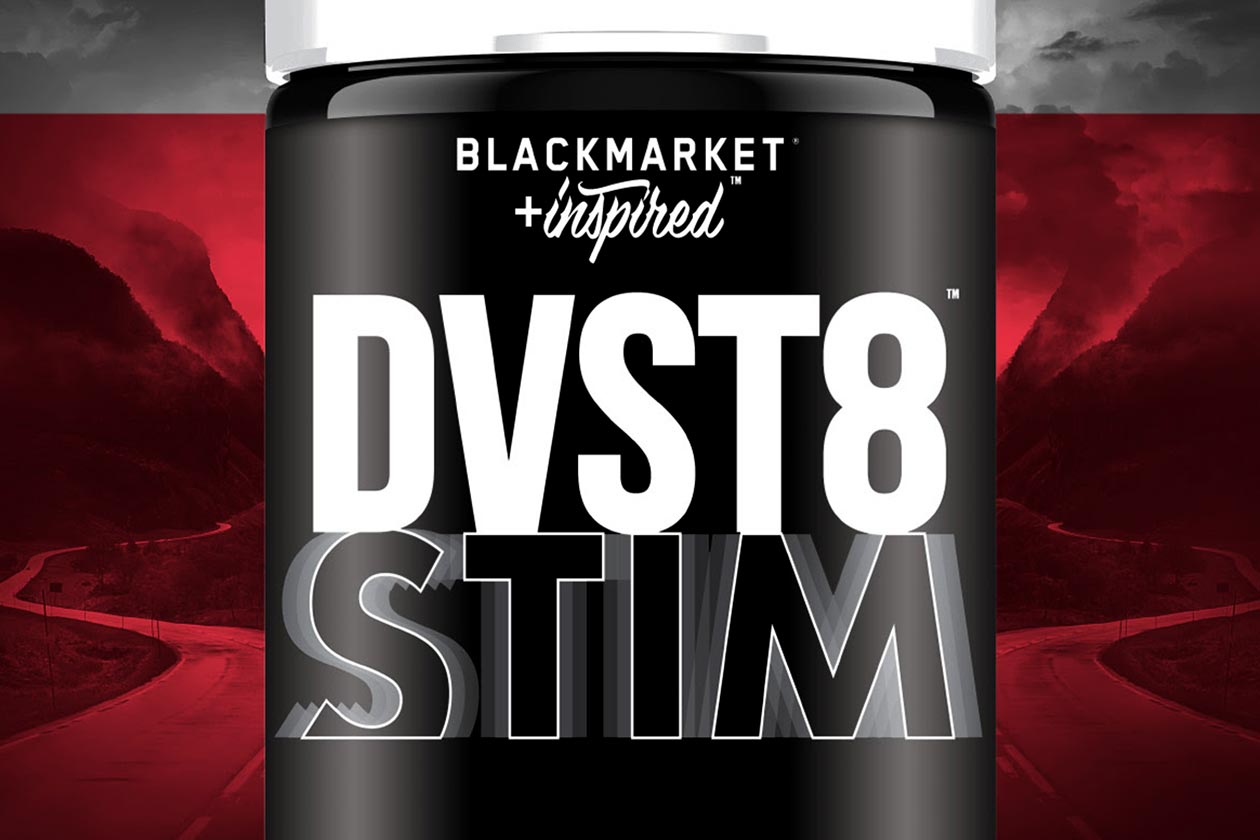 The pre-workout DVST8 STIM, created by the two reputable supplement companies Black Market and Inspired, is now available. While the product wasn't the first collaboration between two brands to be announced, it is the first ever supplement collaboration to hit the market.
DVST8 STIM is said to bring together the best features from each of Black Market and Inspired's well-known pre-workouts. It includes the stimulating energy and focus effects from Black Market's STIM, and the performance and endurance benefits from Inspired's legendary DVST8 pre-workout.
Formula
In terms of ingredients, Black Market and Inspired have packed DVST8 STIM with exactly what you'd expect based on the product's description. The pre-workout simply brings together all of the energy and focus ingredients from STIM and all of the performance and endurance features from DVST8 White Cut.
You can see the full list of ingredients in DVST8 STIM in the label above, which make for quite the packed out pre-workout formula. Some of its highlights include a strong 4g of pure citrulline, 400mg of caffeine, 3.2g of beta-alanine, and a stimulant blend that excluding the caffeine, weighs in at 1.212g per serving.
Flavors
DVST8 STIM has been produced in a total of two 30 serving flavors, although you can't get both from the same location. The pre-workout's two options are Wicked Apple, available only from Inspired, and the orange juice, lime, and passion fruit recipe Tropical Thunder, available only through Black Market.
Pre-order
As mentioned, Black Market and Inspired's DVST8 STIM is now available, but at the moment just for pre-order, with shipping taking place on Wednesday the 16th of this month. To secure a tub of Inspired's Wicked Apple DVST8 STIM head to inspirednutraceuticals.com, and for Tropical Thunder head to blackmarketlabs.com, with both places pricing the pre-workout at $44.99 each.