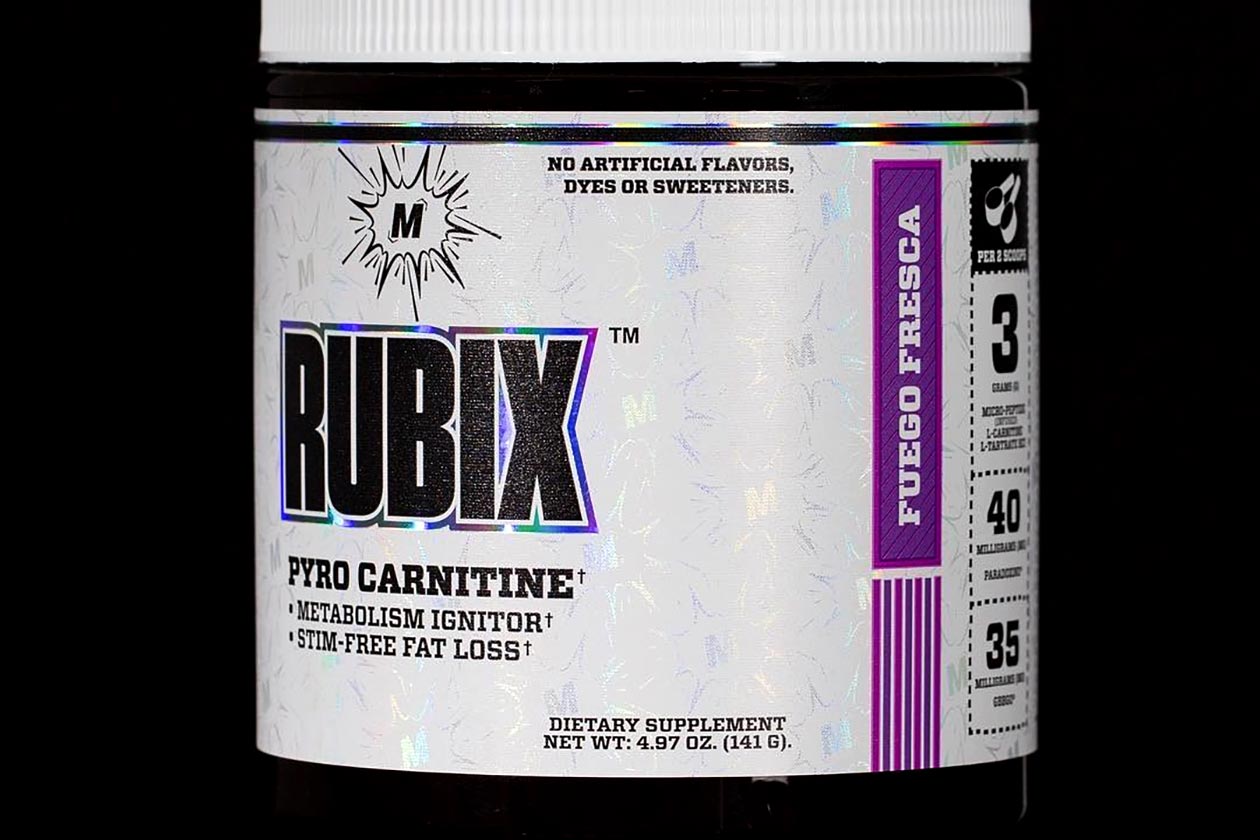 The up and coming supplement company MyoBlox, who has hit headlines numerous times over the past few months. Has revealed and released an all-new flavor for the powder weight loss product it only just launched three months ago in February.
The MyoBlox supplement getting the new addition this week is Rubix, which only features premium branded ingredients such as CapsiMax, GBBGO, and Micracarn. As for what Rubix's new flavor is exactly, the brand has put together a somewhat unique recipe called Fuego Fresca.
You can already purchase Fuego Fresca Rubix now through MyoBlox's direct online store for $49.99 per tub. If however, you act soon, you can also use the brand's limited time sitewide coupon code "MD15" for 15% discount, dropping Rubix down to a slightly better $42.49.