May 7th, 2018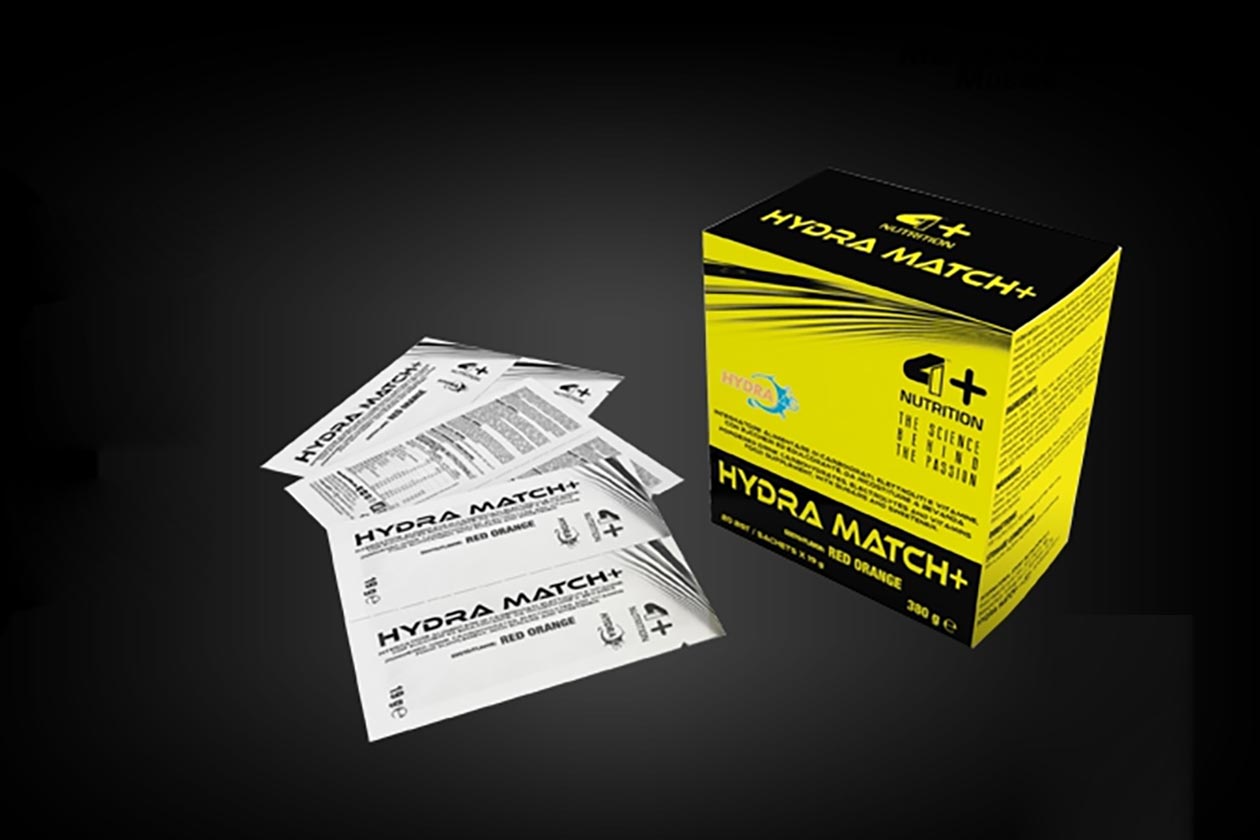 The sixth 4Plus Team Series supplement 4+ Nutrition previewed at this year's FIBO Expo, Hydra Match+, has now been launched. Just like all of the other products in the brand's 4Plus Team family, Hydra Match is designed to be taken during a football (soccer) match or any other endurance type of activity.
4+ Nutrition's new Hydra Match is built to help users in a couple of areas which includes maintenance of proper hydration and energy levels during extended, high-intensity physical activity. The brand has appropriately packed the supplement with ingredients to take care of each of those benefits.
On the hydration side, 4+ Nutrition has loaded up Hydra Match with the branded HYDRA 4G electrolyte blend of potassium and sodium citrate, and magnesium and calcium glycerophosphate. Then for fuel, the product has a mix of carbohydrates including dextrose, fructose, and maltodextrin providing 14g of carbohydrates per serving.
The first place to grab the latest supplement release from 4+ Nutrition is its own website at 4plusnutrition.com. Fans in Italy can purchase Hydra Match through there for €20 (23.86 USD) for a box of 20 single serving sachets in two flavors, Red Orange and Tropical.