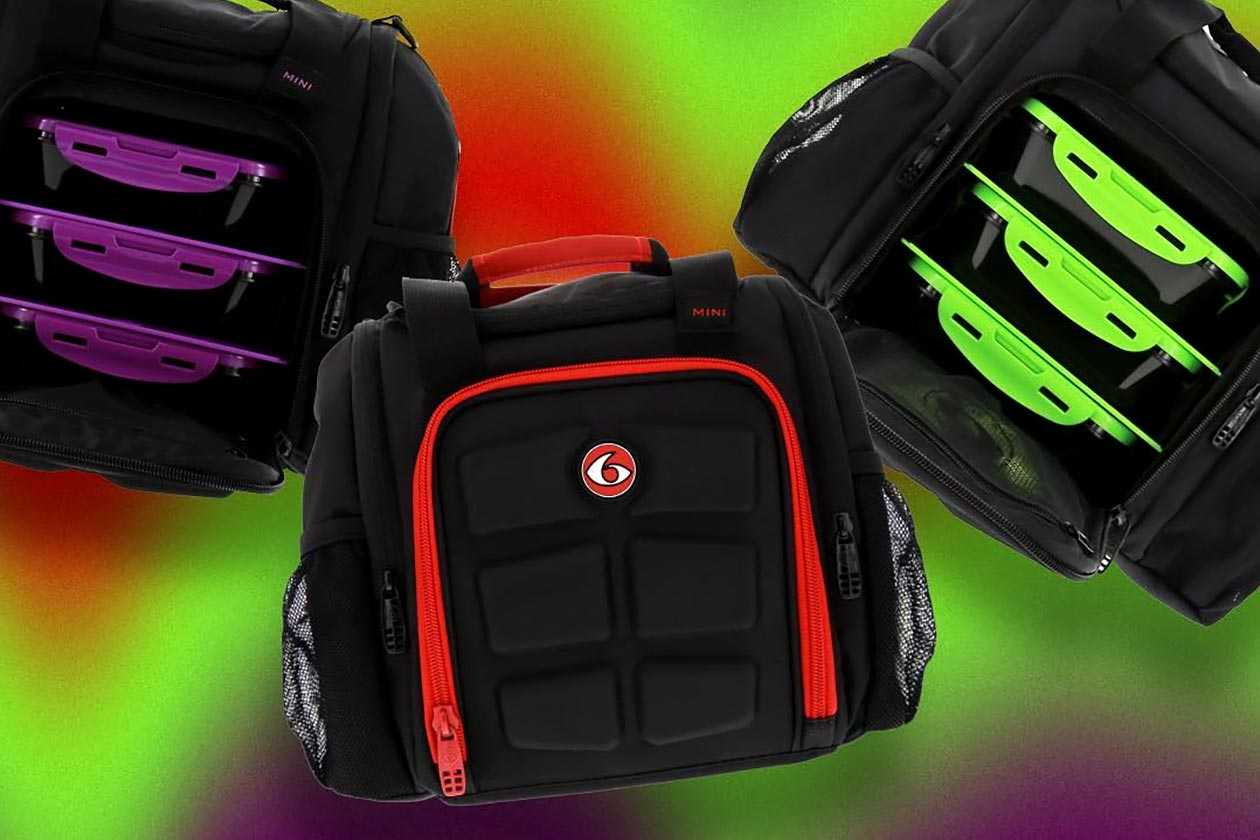 The original meal management company 6 Pack Fitness, is hitting headlines this week with the introduction of an all-new series. The latest from the brand doesn't add any entirely new designs to its lineup of bags, it's actually a family of new colors for 6 Pack's smaller, three meal Innovator Mini.
The 6 Pack release is the Innovator Mini Neon Series, which is made up of two neon themed bags in black with neon purple, and black with neon green. Both of the designs are almost entirely black with the only parts that are neon colored are 6 Pack's logo on the front and back, the container lids, the "Mini" tag text, and the freezer pack gel.
The two 6 Pack Fitness Neon Series bags are now available through sixpackbags.com for the usual Innovator Mini price of $69.99 each. It is also worth mentioning that both products are limited edition, so once the brand is sold out, that is it for the mini neon bags.