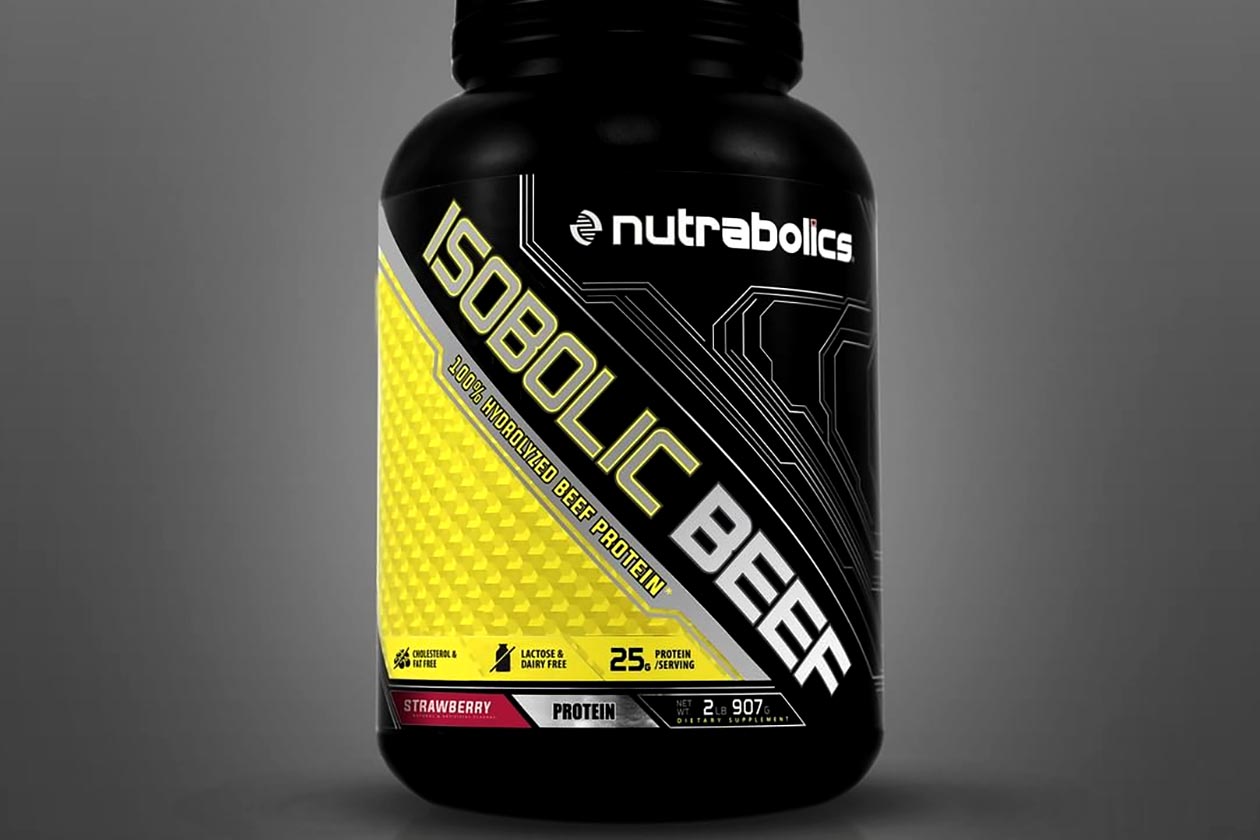 Nutrabolics has put together a spin-off version of its protein powder Isobolic, called Isobolic Beef. As you could probably gather from the name, Isobolic Beef uses beef as its primary source of protein, whereas the original relies on whey, milk, and casein protein.
In the new Nutrabolics supplement, you get the same amount of protein per serving at 25g, which in Isobolic Beef is all from hydrolyzed beef protein. The product also has zero fat and cholesterol, and of course being a beef formula, it has zero lactose and dairy.
Nutrabolics' Isobolic Beef is now available exclusively through the brand's partners in Egypt. It comes in the one 2lb tub size with at least one flavor that we know of in Strawberry.