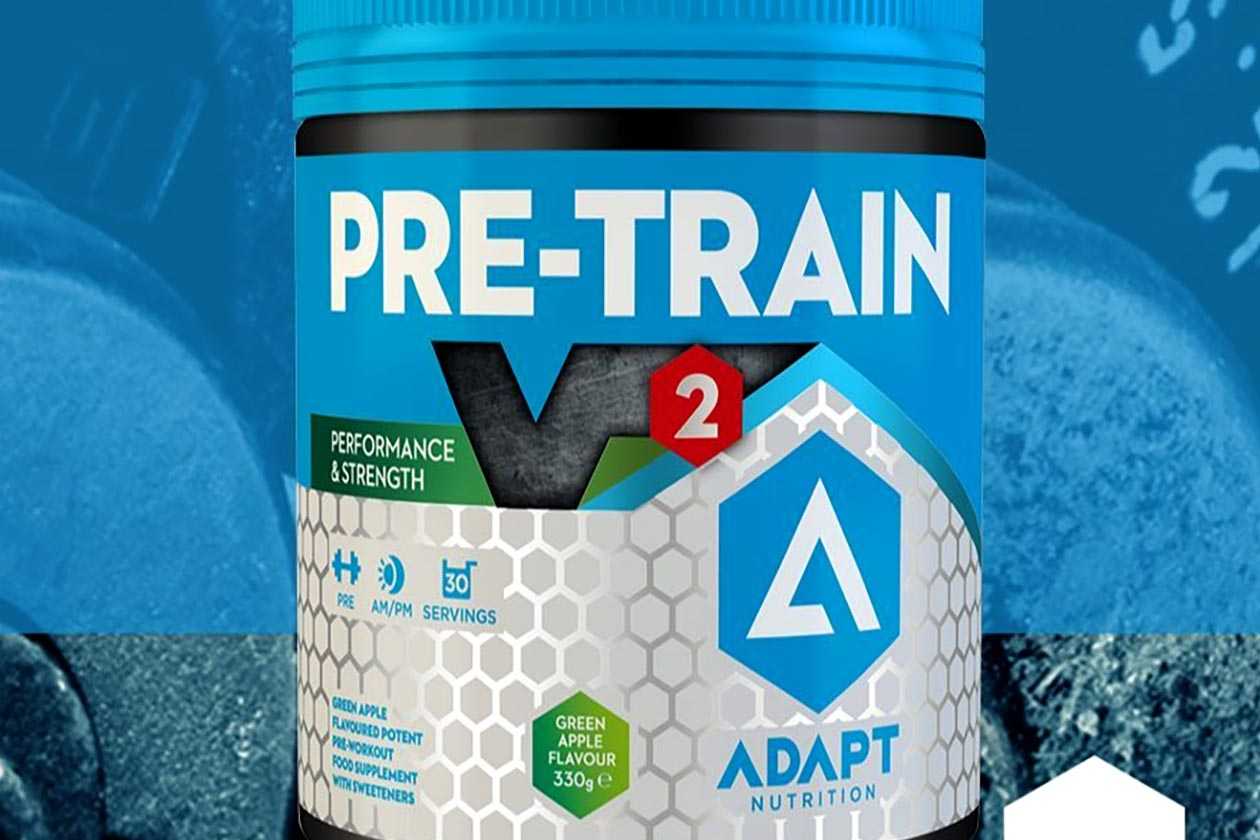 Adapt Nutrition is currently gearing up to release a new version of its pre-workout supplement Pre-Train. The brand has decided to name the sequel product Pre-Train V2, which will feature a slightly heavier formula at 11g per serving compared to the original's 10g.
The full formula has yet to be revealed for Adapt Nutrition's upcoming Pre-Train V2, although its more important features have been confirmed. The sequel pre-workout's highlights include 4.5g of pure citrulline, 2g of beta-alanine which is half a gram more than the previous version, and 1.5g of betaine.
While Adapt Nutrition has only just previewed Pre-Train V2, it doesn't plan on taking too long to launch the supplement. The brand has said the pre-workout will be launch sometime in the month of June, which is only a week or so away from today.