Resurrect PM transformed into a capsule formula without an amino blend
May 7th, 2018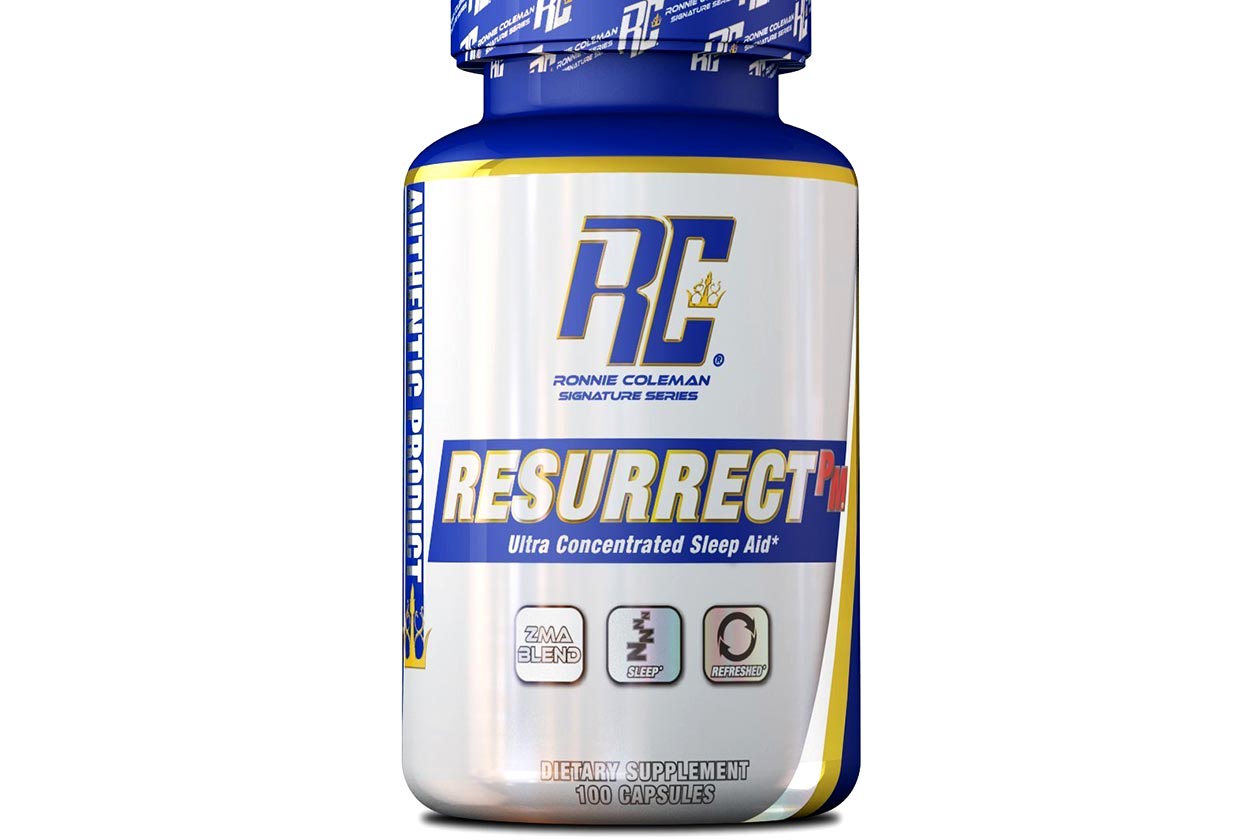 Ronnie Coleman Signature Series has relaunched one of its original supplements this week, Resurrect PM, although it now comes in capsules instead of powder. The brand has also given it a new formula which is very different from the last version of Resurrect PM we remember using.
The new Resurrect PM from Ronnie Coleman Signature Series is still a nighttime recovery product, like the original. The significant change, however, is that it doesn't feature the same combination of ingredients. The supplement no longer has an amino matrix, or its Leucine Trifecta blend of time released ActiveTR, leucine, and HICA.
You can see the updated Resurrect PM formula in full above, which as mentioned, has lost the powder version's amino blends. The overhauled nighttime product now features half a gram each of the sleep ingredients GABA and phenibut, ZMA, 550mg of choline bitartrate, and 750mg of mucuna pruriens.
Ronnie Coleman Signature Series has officially launched its reformulated Resurrect PM this week through its website and with a special introductory deal. For a limited time, you can get a second bottle free when purchasing the new nighttime supplement at its regular price of $29.99 for a 25 serving bottle.