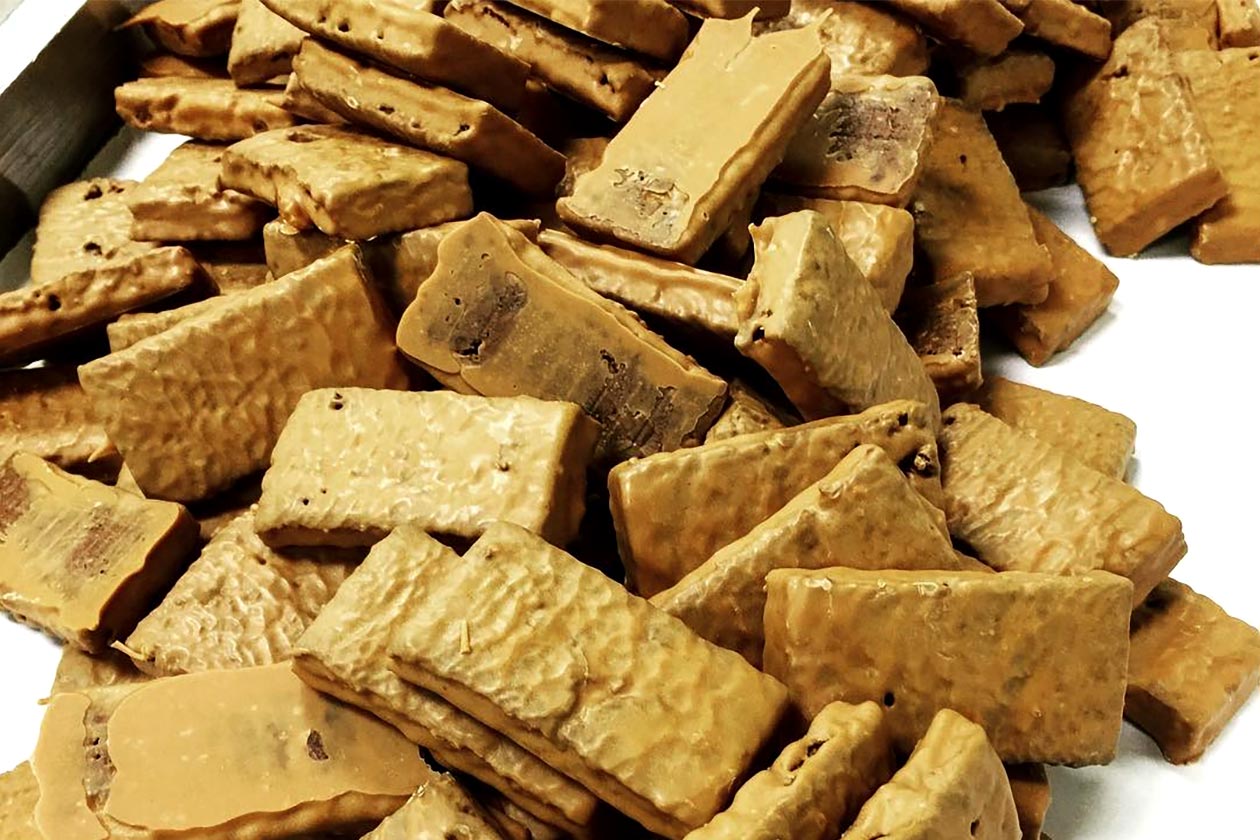 Animal's recently released protein bar Animal Snak, is not only one of the most delicious bars on the market but it's also one of the most nutritionally dense. Each bar weighs in at just under 100g and provides 26 to 27g of protein depending on the flavor, with between 350 to 375 calories.
Animal has now revealed that it is currently working on a slightly smaller version of Animal Snak for sampling purposes. Traditionally protein bar samples are half the size of the full version, which would make the snack Animal Snak around 50g in weight with about 13 to 14g of protein.
We'll share more information on the smaller Animal Snak when we get it, although the big question with these is will they be available for purchase? As mentioned the snack size bar is being built for sampling, but we imagine there will be people out there who'd appreciate a smaller Animal Snak.