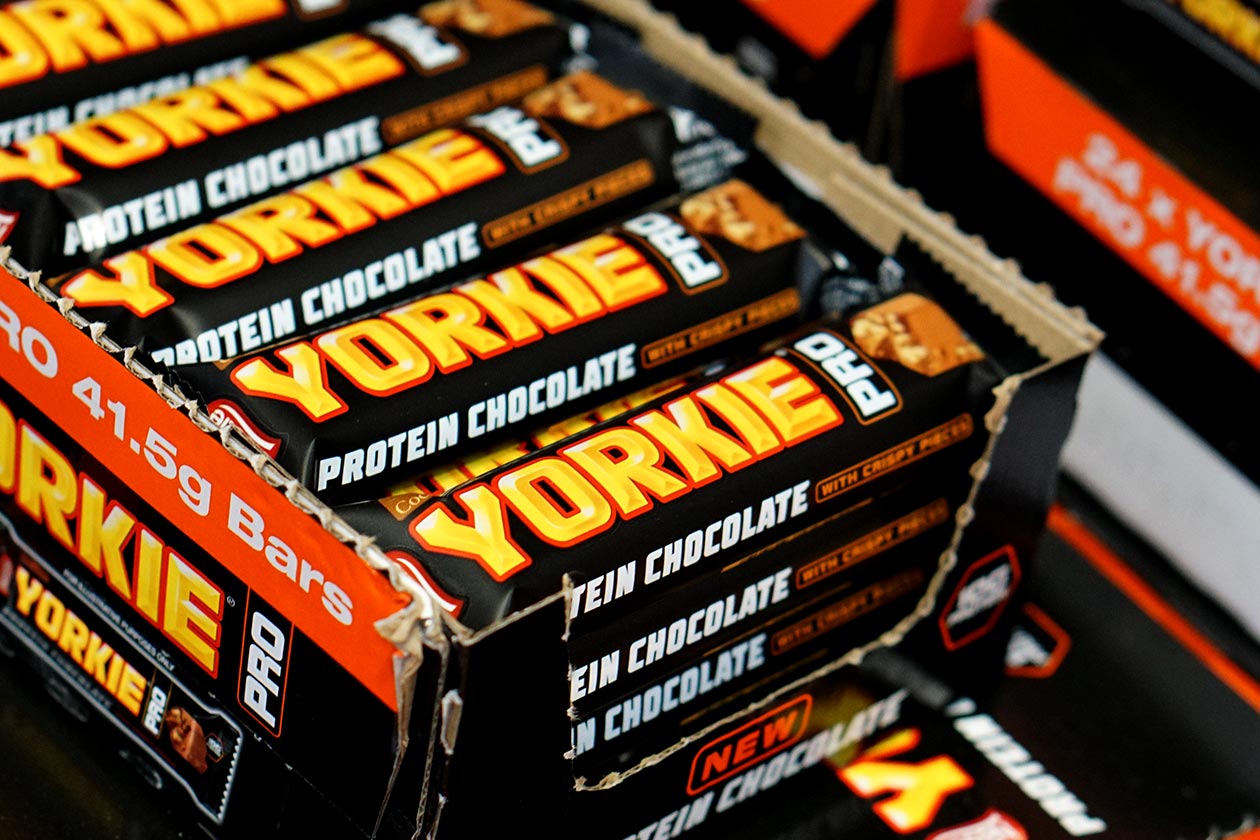 Last year, the candy company Nestle entered the health market with a protein version of its Yorkie candy bar called Yorkie Pro. That product has its own booth at BodyPower this year, which gave us the chance to finally try the first protein infused snack from Nestle.
For those of you that were like us, and don't know what a Yorkie bar is, it's essentially a single stick of hard chocolate. The Yorkie Pro is much the same as the original, although it's infused with crispy protein pieces to give the product a total of 10g of protein per bar, 17.5g of carbohydrates, 11.6g of fat, with 218 calories.
As you can see above, compared to most protein bars, the Yorkie Pro doesn't feature the leanest nutrition profile. We initially suspected that could mean Nestle has sacrificed a leaner set of macros for a delicious, great tasting bar, which now that we've tried it, we can confirm is exactly the case.
The Yorkie Pro is best described as an actual real chocolate candy bar, filled with crispy pieces to give it that extra protein. The hard chocolate of Yorkie Pro tastes just like your typical sugar filled block of chocolate, which makes sense as this one packs 16g of sugar per bar.
The first Nestle protein product is the perfect solution for those that don't want to go as far as having a real candy bar, but also don't want a typical, more nutrition friendly protein bar. The brand has done an impressive job with the Yorkie Pro, mostly because it wasn't afraid to sacrifice where it needed to make an incredible, realistic snack.