Since Mars introduced its protein-packed Mars Bar over in the UK and Europe, the candy company has found reasons to launch a number of other protein-based products. That's included a Mars Protein Powder, as well as three more classic candy inspired protein bars with a Snickers, Bounty, and Milky Way.
Another major candy company over in the UK has now thrown its hat in the ring, with Nestle. The brand has put together a protein enriched version of the Yorkie, called Yorkie Pro. It is a delicious, dense milk chocolate bar featuring wheat protein crispies, combining a classic Yorkie taste with a bit of protein.
When we say a bit of protein, we do mean it, as Yorkie Pro doesn't pack as much as your typical bar or even the Mars, Snickers, and Bounty protein bars. Each 41.5g bar provides a light 10g of protein primarily from whey, 17.5g of carbohydrates with a heavy 16g of that sugar, 11.6g of fat (6.9g saturated), for a total of 218 calories.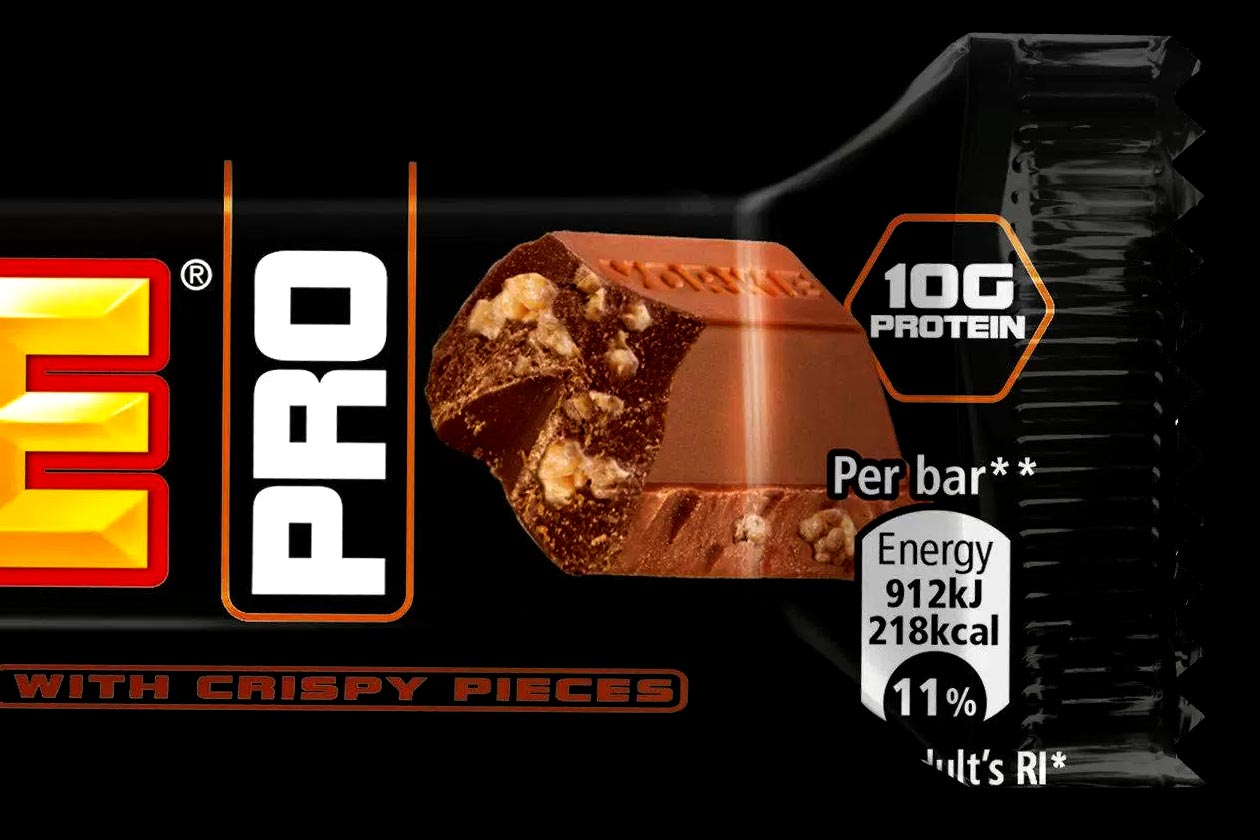 For those unfamiliar with protein bars, in the likes of Grenade's top-rated Carb Killa, you get anywhere from 20 to 23g of protein for between 210 and 220 calories. In Nestle's Yorkie protein bar you're getting the same amount of calories but half the protein. With that said, however, based on its macros and pictures, it does look like the product tastes pretty good.
It is also worth pointing out that Yorkie Pro does come with a few highlights you won't get from other protein snacks. While it does pack a hefty amount of sugar and calories, it doesn't feature any soy or collagen protein and has absolutely no artificial, colors, flavors or sweeteners.
At the moment it does look like Nestle's Yorkie protein bar is only available over in the UK, similar to the Mars protein snacks. The always reliable Protein Pick and Mix is one of the great places currently stocking the product for as low as £1.69 ($2.22 USD) when purchasing eight bars or more.