Axis Labs has grown its original CBD oil supplement into a full family of CBD products consisting of the original capsules, liquid, and a topical cream. The brand has now taken things even further with another addition to its CBD lineup in CBD Oil For Pets.
The new Axis Labs release is exactly what it sounds like, a liquid CBD oil formula designed to give to your animals. The supplement is very similar to the brand's regular liquid CBD 500, although the For Pets version has a lighter dose of hemp-derived CBD, at 5mg per half dropper.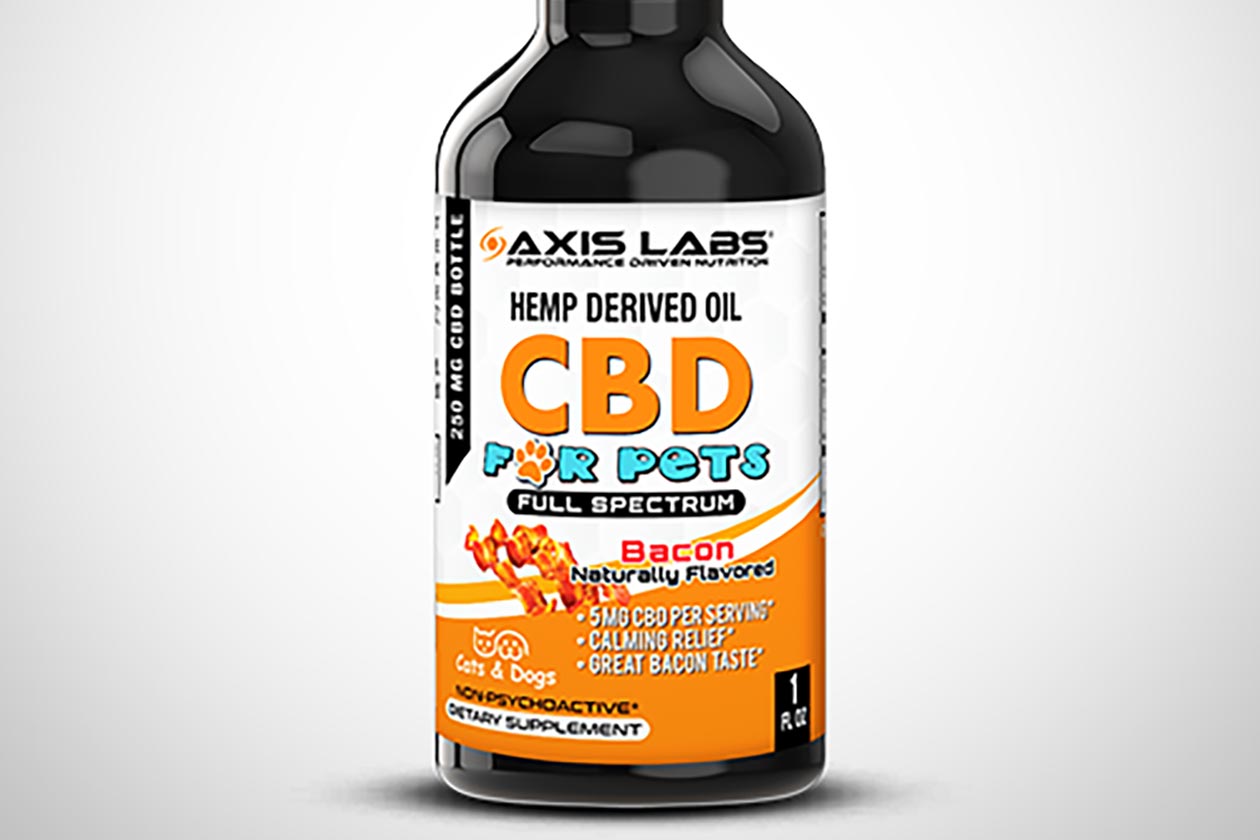 Axis Labs directs users to coat their pet's food with the formula, which should be quite easy as the brand has in fact given it a specific taste. Believe it or not, Axis Labs' CBD Oil For Pets is actually bacon flavored, to obviously make it more enjoyable for the animal.
You can purchase Axis Labs CBD Oil For Pets now through its website for the same price as the regular CBD 500 at $44.95. An entire 1oz bottle has a total of 250mg of CBD, meaning you'll get 50 half dropper servings per bottle, each providing 5mg of CBD oil.