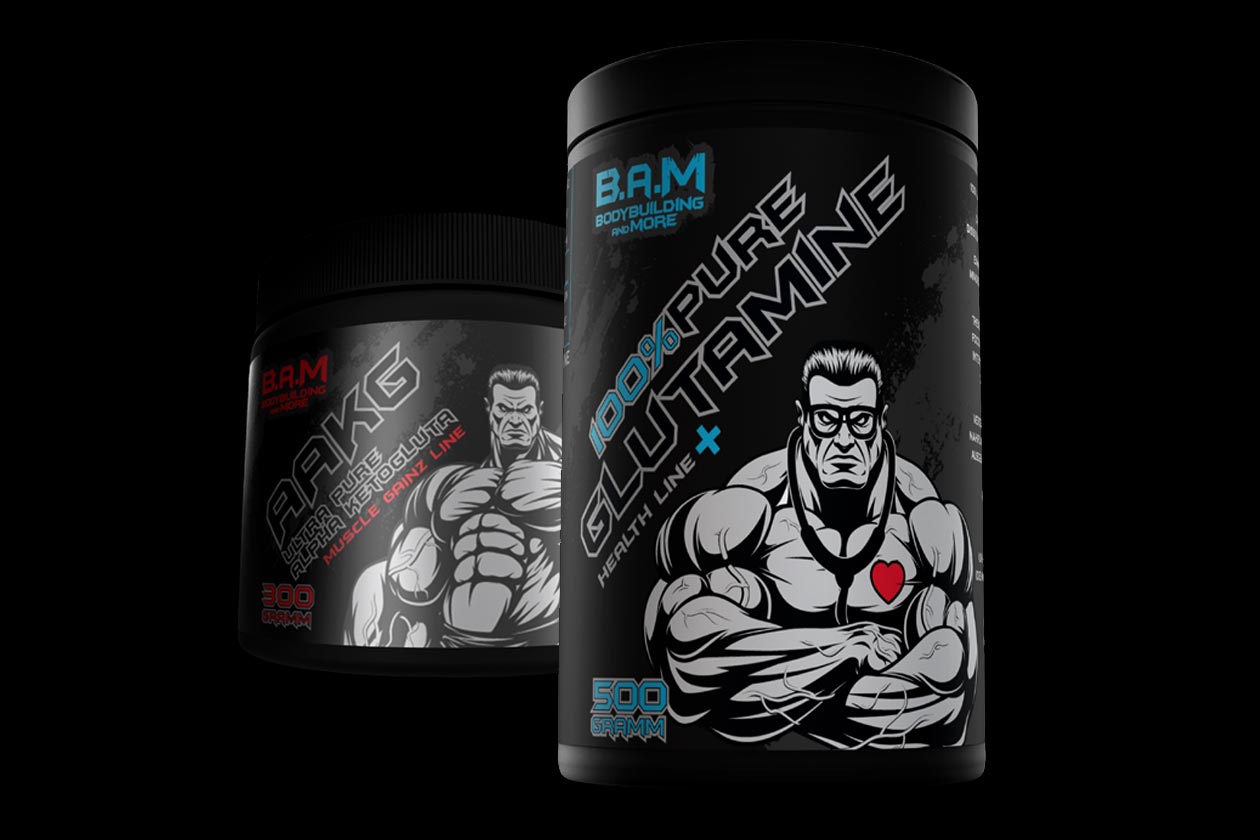 BAM, the European supplement company behind the creatively named products Pump Dat B*tch and B*tch Slap, now has two basic formulas available. Previously it only had more complex supplements to choose from including pre-workouts, a fat burner, and a glucose disposal agent.
The new additions to the BAM family are the unflavored powder formulas, 100% Pure Glutamine and AAKG. The former is a 500g tub of pure l-glutamine packing 100 servings, each with 5g of glutamine. The other item is a straight arginine alpha-ketoglutarate powder with 60, 5g servings.
You can find and purchase both of BAM's new basic products through the European supplement retailer Gigas Nutrition. They're now available for the same exact price of €19.90 (22.99 USD) each.