Cogni Keto Review: Incredible all-around focus enhancing formula
Jun 28th, 2018
Cogni Keto is one of the five supplements that make up Sparta Nutrition's Ketogenic Series of products. It is designed to enhance mental focus and cognition endurance, and features a combination of ingredients that we knew we had to get our hands on for review.
You can see the full formula of Sparta Nutrition's Cogni Keto below, and as you can see it is pretty full on. Like all of the other supplements in the brand's Ketogenic family, Cogni Keto includes BHB ketones as well as a handful of nootropic compounds such as alpha-GPC and lion's mane to deliver its focus-enhancing experience.
Review
Cogni Keto actually surprised us as it has proven to be significantly more effective than we expected. After drinking anywhere from one to two servings, it takes between 10 to 20 minutes to kick in and start working its magic. It all begins with a smooth energy lift that kindly wakes you up, sort of like a typical energy drink.
Soon after the energy hits you, Cogni Keto's other effects weave their way in and that is when the product truly shines. The boost in energy is eventually joined by a heightened sense of alertness, a much clearer mind, noticeably improved cognition, and a more positive overall mood.
Cogni Keto is truly one of the most complete nootropic supplements we've had in quite some time. By complete we mean that it brings together such a wide variety of effects, that you'll have no trouble noticing when taking the product. The cognition is probably the highlight of Cogni Keto, as it very obviously helps you think and process thoughts more efficiently.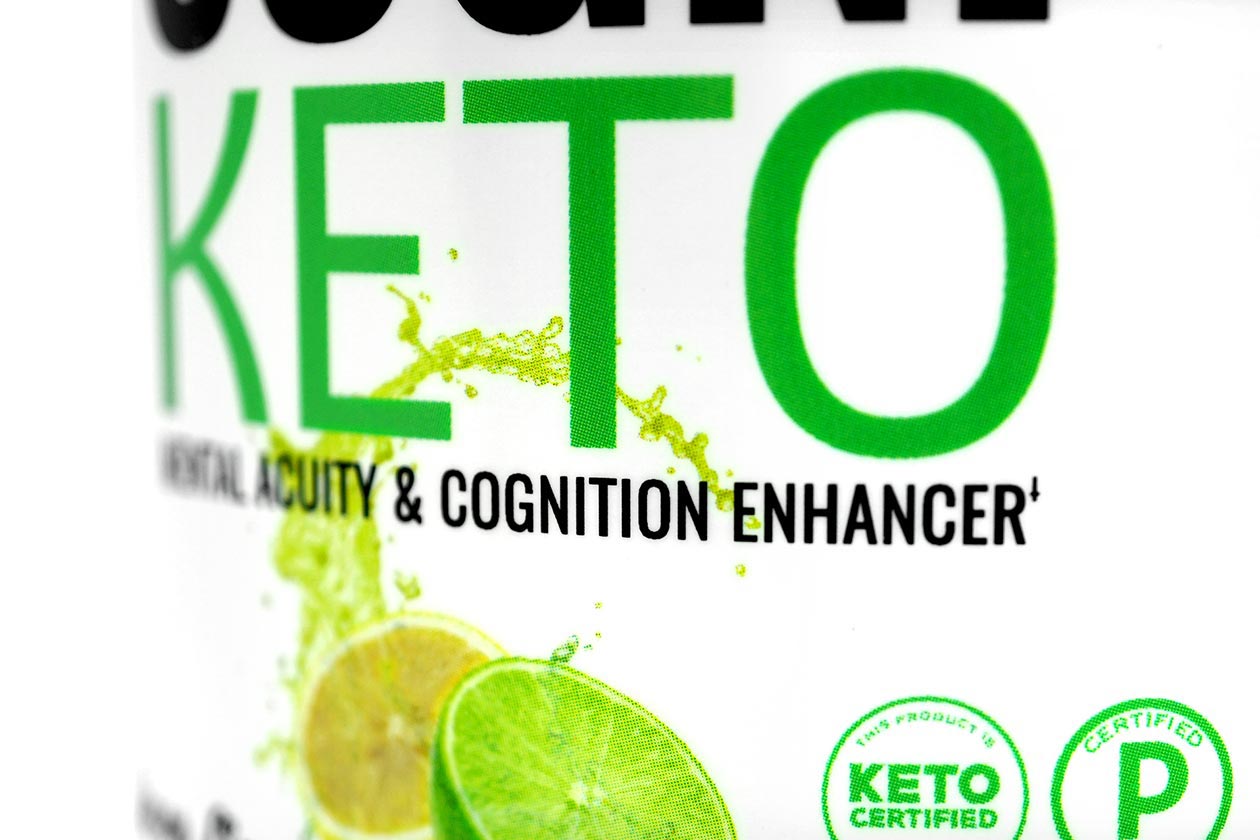 Another great benefit of Cogni Keto is that you don't need its maximum two-scoop serving to get the experience. While the maximum serving is enjoyable, we noticed all of the effects on just a single scoop. In fact, despite having only 62.5mg of caffeine per scoop, Cogni Keto's mental effects make that caffeine feel more like 100 to 150mg.
The only differences we noticed between increasing a serving of Cogni Keto beyond one scoop, is the intensity. The effects are simply a little bit stronger, although at two scoops it's not anything like twice as noticeable, more like 25 to 50%. Either way, start with the one scoop even if you have a good caffeine tolerance, as mentioned it is a very effective supplement even at that amount.
Summary
If you're a fan of nootropic products, regardless of whether or not you're a ketogenic enthusiast, definitely give Sparta Nutrition Cogni Keto a try. It proved to us every time we took it that it's a powerful, all-around focus enhancing supplement that'll help you get whatever you're doing, done more efficiently and then some.
Cogni Keto does have a rather high price tag at $59.99 for a full tub with 20 maximum servings. As we highlighted, however, you can take the product's single scoop serving and still get a reliable and solid experience, then instead of getting 20 servings from a full tub, you'll get twice as much at 40.