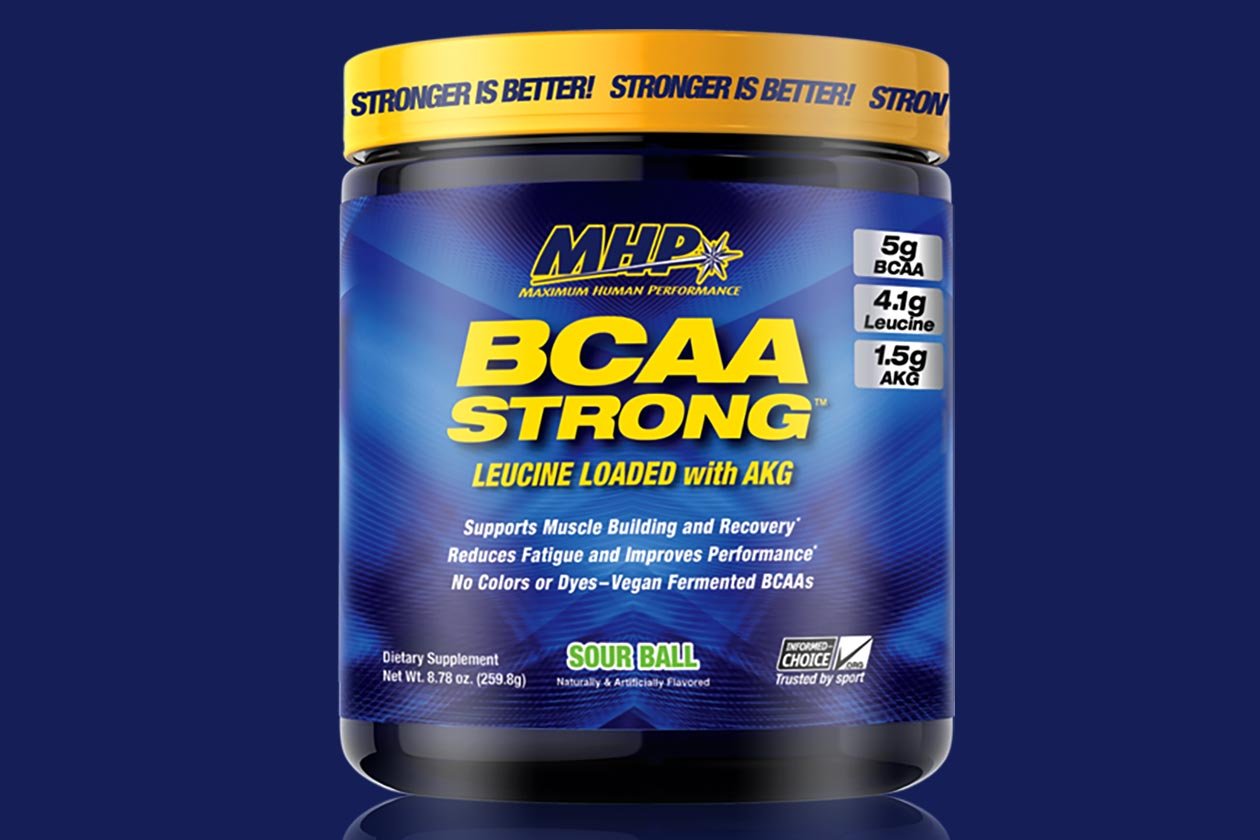 BCAA Strong is one of the many new supplements MHP is launching soon with its all-new, more classic blue and yellow branding. The product is a somewhat complex amino formula that comes with a bit of a twist thanks to an ingredient the brand also uses in its new pre-workout Hyper Crush.
MHP's BCAA Strong is led by a typical dose of BCAAs at 5g per serving and a very leucine heavy 10:1:1 ratio, providing just over 4g of leucine. Alongside the BCAAs, the supplement features 1.5g of α-ketoglutaric acid, which combined with the BCAAs aims to optimize muscle growth, improve recovery, and delay muscle fatigue.
BCAA Strong, as well as MHP's many other new and revamped products, is due to be available for purchase sometime within the coming weeks. When the supplement eventually hits shelves, it'll have two sweet sounding flavors to choose from in Sour Ball and Cotton Candy, each with 30 servings per tub.