MTS Swolly is a one-of-a-kind supplement that powers up your protein
Jun 1st, 2018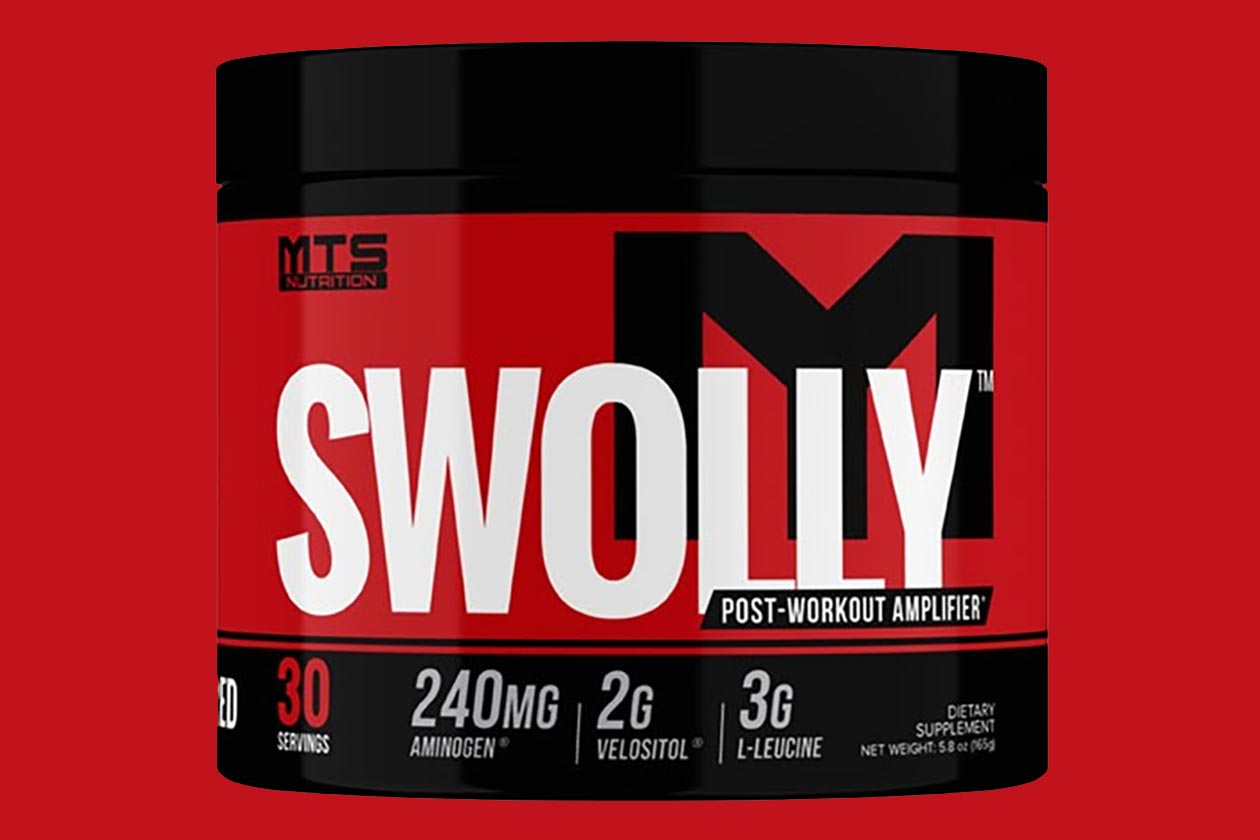 MTS Nutrition's long-awaited and highly anticipated additive supplement, MTS Swolly has arrived. The brand from Marc Lobliner has certainly outdone itself this time, with Swolly featuring a formula that's so unique, it's fair to say that the product is the first of its kind.
What is it
MTS Swolly is an unflavored, protein amplifying powder that you can add to your post-workout protein shake or even have with a post-workout meal. The aim of the supplement is to enhance the power of protein to ensure you get everything your body can out of its protein-rich shake or meal.
Formula and benefits
The formula behind MTS Swolly combines just four main ingredients but comes with a long list of benefits. Each serving of the product packs 3g of the BCAA leucine, 240mg of Aminogen, a gram of chromium, and lastly, 2g of the proven protein synthesis enhancer, Velositol.
The benefits being promoted for the ingredients in MTS Swolly include improved nitrogen retention and amino absorption, enhanced protein absorption, and reduced protein excretion. It also doubles the power of protein synthesis, which as mentioned is thanks to the branded ingredient Velositol.
Where yo buy
With supplements like MTS Swolly that promise an exciting amount of benefits, typically they come at a high price. MTS has however priced Swolly quite well at $19.99 for a 30 serving tub, before any discount, making it a relatively cost-effective product at roughly 66 cents per serving.
One of the first places stocking the new MTS Swolly is the major retailer Suppz who has it listed for $19.99. Stack3d Insiders can, of course, use their exclusive coupon code on top of that to drop the supplement down to $17.99, which also lowers that per serving price to 60 cents.