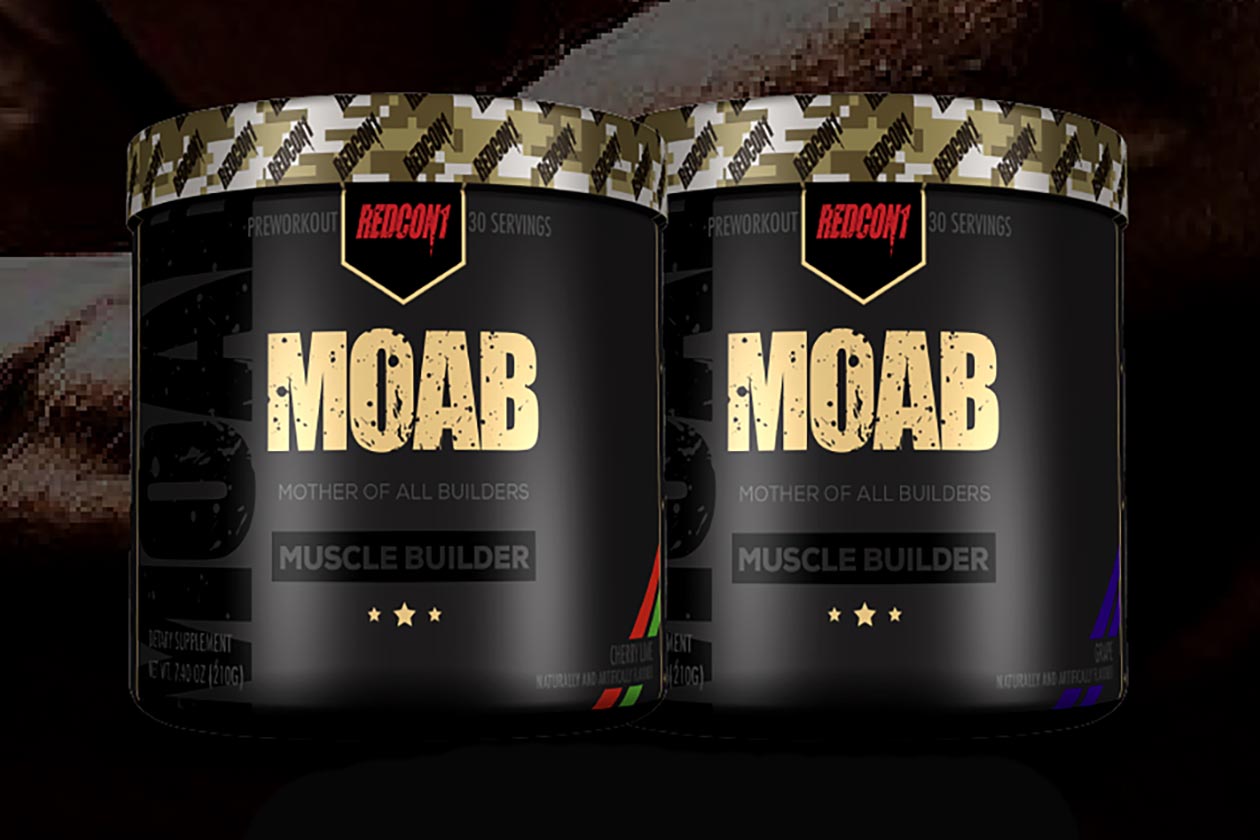 As promised, to finish off the week Redcon1 has launched its all-new muscle buliding supplement MOAB, "Mother Of All Builders". The product brings together a unique and well-dosed combination of epicatechin, AstraGin, and the leucine metabolites HMB and HICA, to help build muscle strength and size.
You can now purchase Redcon1's promising muscle builder MOAB through its website at $64.99 for a 30 serving tub, with two flavors to choose from in Grape and Cherry Lime. As per usual, the brand has introduced its latest supplement with a promotion that for a limited time can get you MOAB for quite a bit cheaper.
The sale Redcon1 has put together and is running until Sunday, is 25% off everything using the coupon code "SWAG25", which drops MOAB to $48.75. The brand is also throwing in a free hoodie when your purchase is over $50 after discount, so if you want MOAB and the freebie, you will need to grab a little something else.