Redcon1 has unveiled an all-new muscle building supplement that is truly unlike anything else in the category. The product is called MOAB which typically stands for "Massive Ordnance Air Blast" or "Mother Of All Bombs", but in this case, it means "Mother Of All Builders".
What is it
Redcon1 MOAB is a muscle building supplement designed to be taken before your workout and can be stacked with your pre-workout of choice. It aims to help build muscle size and strength with a handful of natural ingredients that also hope to boost nitric oxide for better muscle pumps.
Ingredients
The formula behind Redcon1 MOAB is short and sweet but promises to be quite powerful. It features a total of four ingredients, two of those four being leucine metabolites with HMB dosed at a heavy 3g per serving along with HICA dosed at a gram per serving.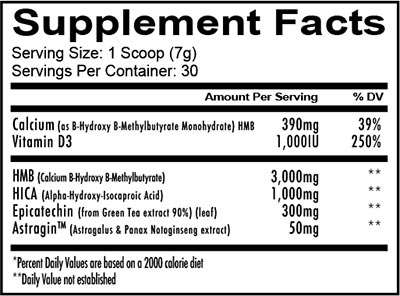 Making up the other half of Redcon1 MOAB is 300mg of epicatechin, and to help the absorption of everything 50mg of AstraGin. While we have seen MOAB's ingredients in other products, this is the first time we've seen them brought together, which is why we're saying its unlike anything else in its category.
Launch
According to Redcon1, MOAB is due to launch later this week on Friday through its online store at redcon1.com. It'll be available in two 30 serving flavors with Grape and Cherry Lime, and be priced the same as the brand's other muscle builders Halo and Boom Stick at $64.99.