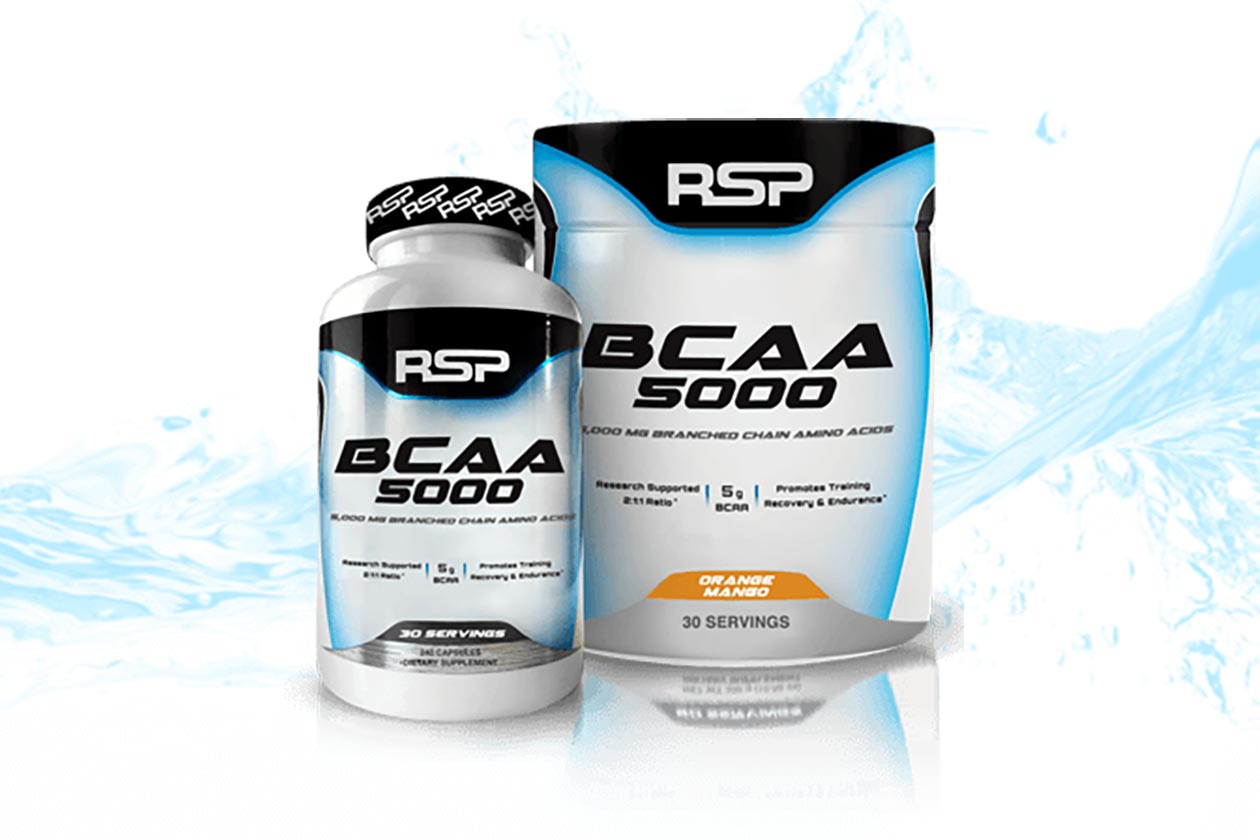 RSP Nutrition has a new basic product available for anyone that's into straight BCAA supplements. The item is BCAA 5000 and it is exactly that, a capsule and powder formula with 5,000mg (5g) of BCAAs in each of its servings.
The new RSP Nutrition BCAA 5000 comes in capsule form with 30 servings per bottle for $15.97. You then have the 30 serving powder version for $17.97 with two tastes to choose from in Orange Mango and Blue Raspberry, and the massive 60 serving unflavored powder priced at $19.97.
All three options of RSP Nutrition's latest supplement are in stock and now available for purchase from the online retailer Bodybuilding.com. The BCAA 5000s do also qualify for the store's free shipping when your purchase is over $49.