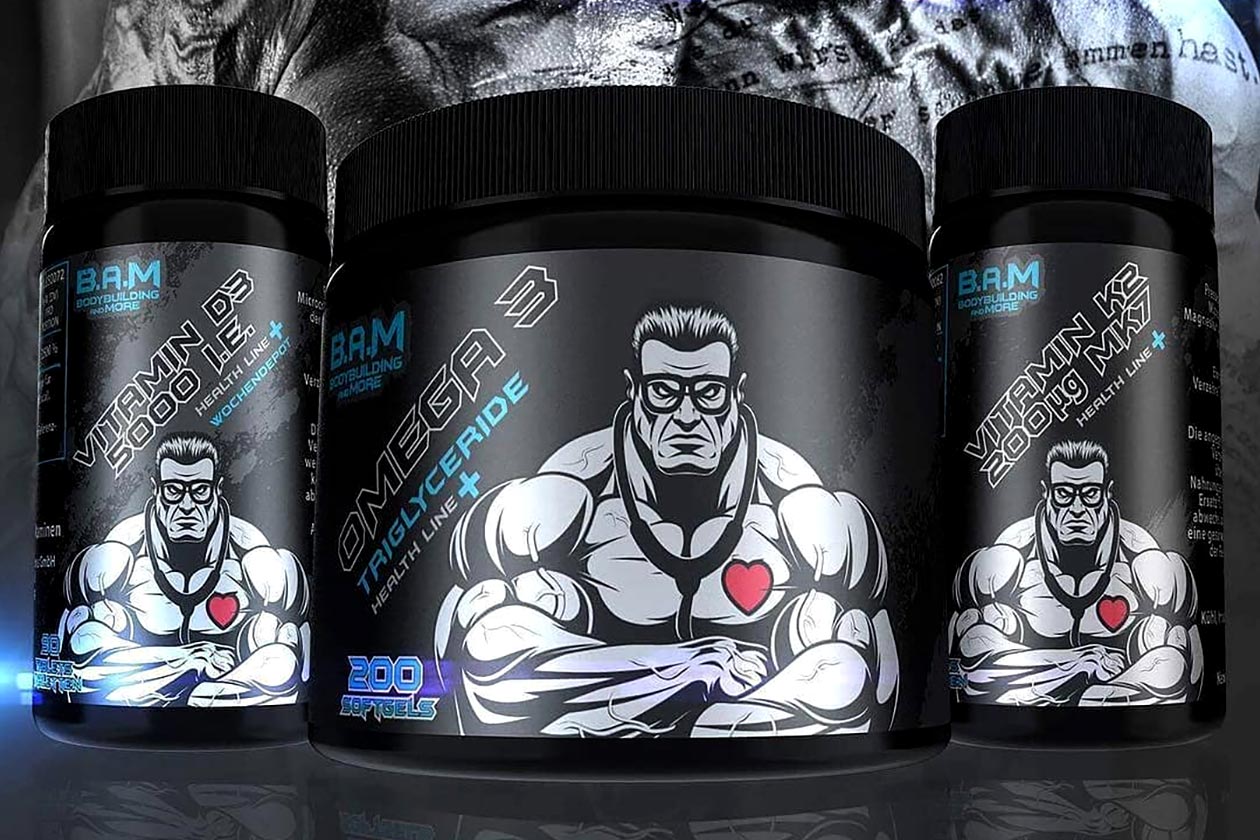 The European supplement company BAM, that added two basic style products to its lineup a few weeks ago, is back again this month with even more simple supplements. The brand has put together another five basic formulas with four for its Health Line and one for its Muscular Gainz Line.
The new additions to the BAM family are Vitamin D3, Omega 3, High Absorption Curcumin, Vitamin K2, and the Muscular Gainz product, Citrulline. They all only feature the ingredients in their titles with the one exception being Curcumin, which also has black pepper in the mix to improve absorption.
All five of the basic BAM supplements are now available over at the major European retailer Gigas Nutrition. The prices on the new releases vary from product to product with Vitamin D3 at €17.90, Curcumin and Vitamin K2 at €12.90 each, Omega 3 at €24.90, and Citrulline at €19.90.