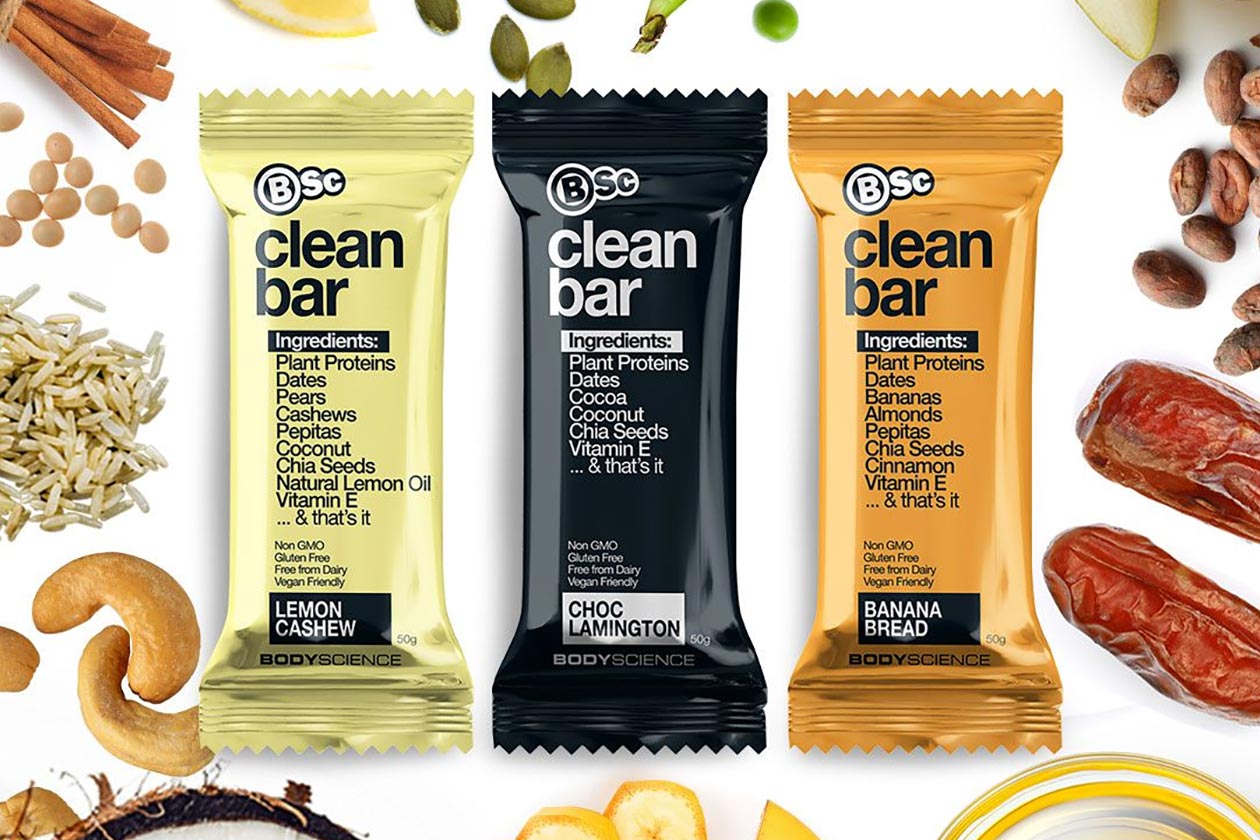 The Australian supplement company Body Science or more simply known as BSc, has introduced a new protein bar called the Clean Bar. It follows the growing trend of being a clean ingredient protein snack featuring a real food based formula.
At the moment we can't confirm any macros for the Clean Bar, only the ingredients that make up each of its flavors. The consistent ingredients across all of the flavors are plant proteins to provide a healthy amount of protein no doubt as well as chia seeds and dates.
In total there are three different BSc Clean Bar flavor options with Choc Lamington, Banana Bread, and Lemon Cashew. Each one has a number of other ingredients, mostly unique to its recipe with the Banana Bread also having bananas, cinnamon and almonds, and Lemon Cashew with pears and cashews.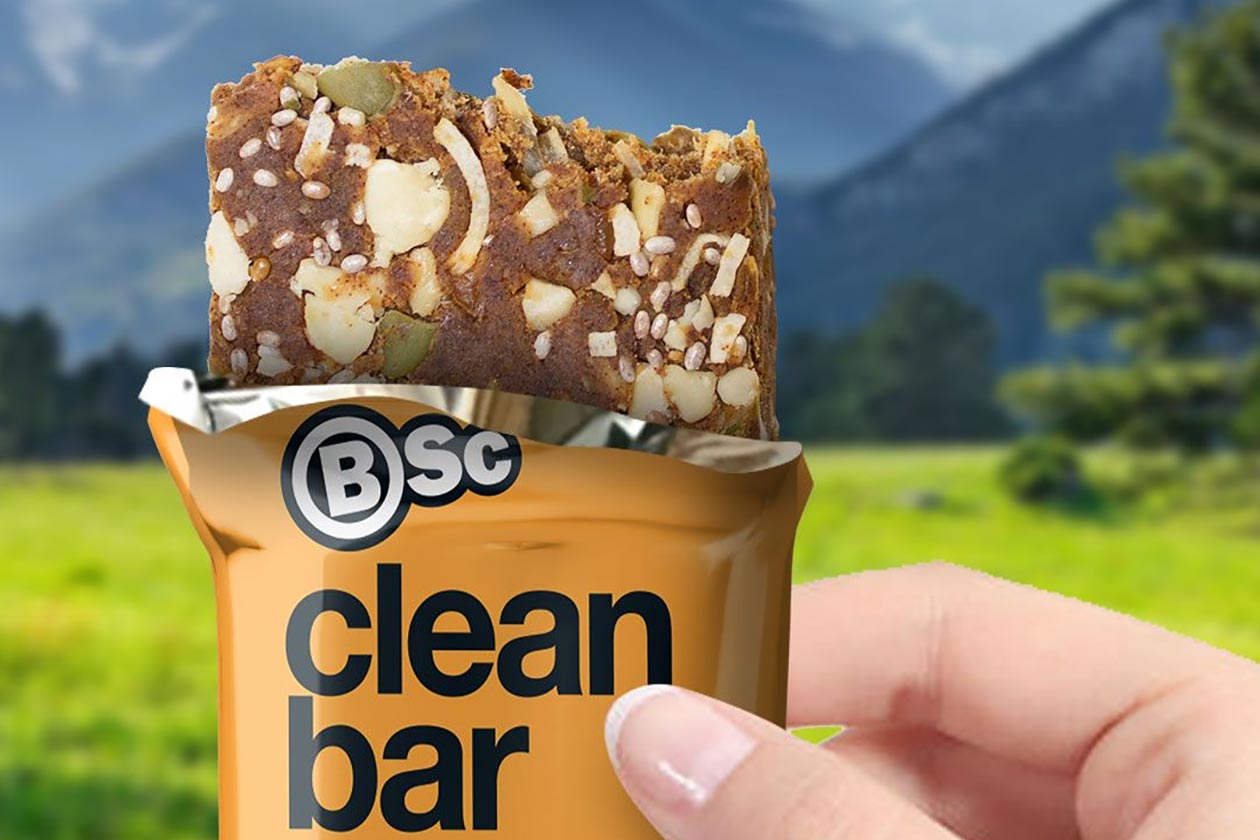 Thanks to the Clean Bar's real food formula, it comes with a handful of highlights you may not find in a lot of other protein bar competitors. Due to it using plant-based protein sources it is vegan-friendly, it has no dairy, non-GMO, no added sugar, and it's gluten-free.
It is also worth mentioning the BSc Clean Bar does look awfully similar to the well-known RXBar. Not only has the Australian brand stuck to a simple color palette for the new product, but it also lists its ingredients right on the front of its wrapper, just like the RXBar.
According to Body Science, its latest protein snack is going to be available in stores as early as next week. The Clean Bar is already listed on the brand's own online store, although it says it won't be available there for two weeks on the 17th of July.