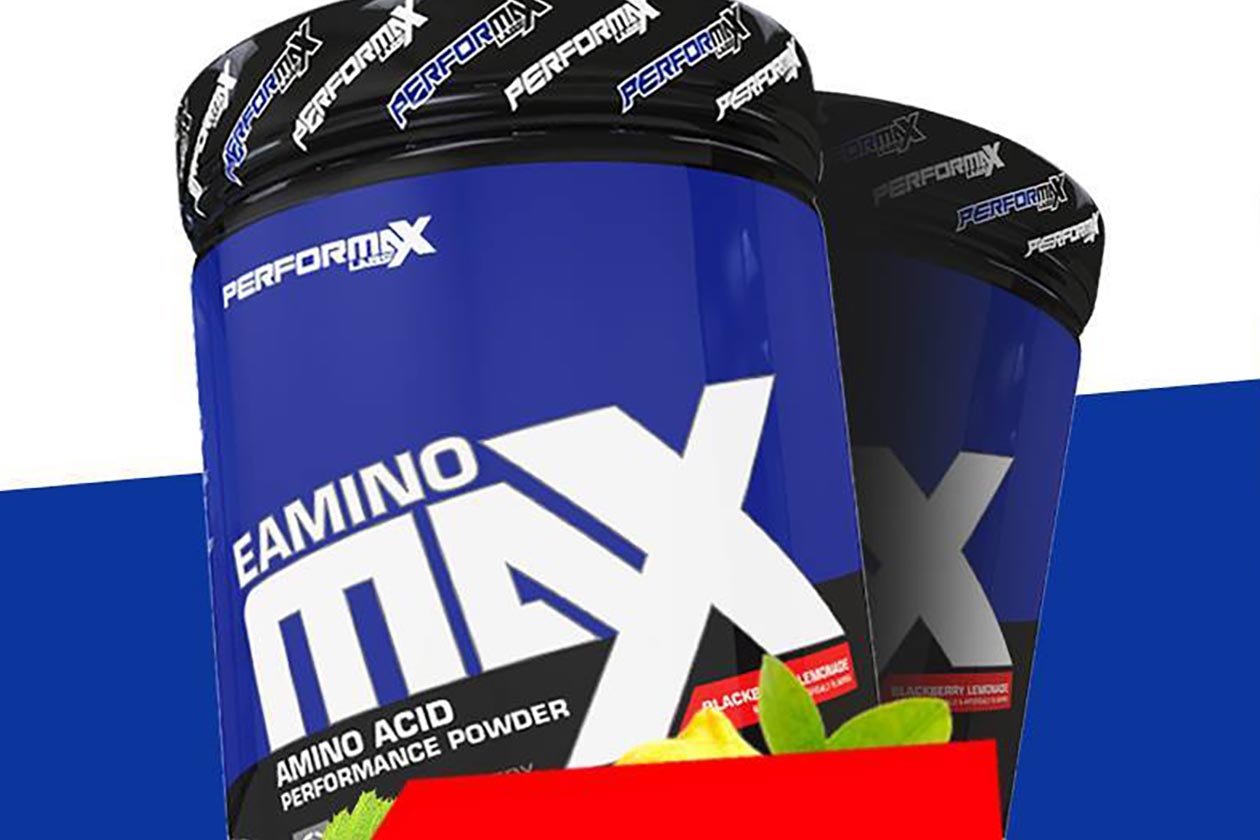 Performax Labs has finally shared the formula behind its upcoming amino supplement EAmino Max, featuring a full blend of essential amino acids (EAAs). This is something we've been seeing from a lot of other brands lately, where amino products pack all nine EAAs instead of just the three BCAAs leucine, isoleucine, and valine.
On the amino side of things, Performax Labs has loaded EAmino Max with 7g of amino acids to help with recovery. Of that 7g, 6g belongs to BCAAs at a typical ratio of 2:1:1, and the other gram is made up of the other six EAAs, lysine, phenylalanine, threonine, tryptophan, histidine, and methionine.
The rest of the EAmino Max formula is a mix of ingredients to help Performax Labs fans with performance, endurance, and hydration. Taking care of that is 2g of carnitine l-tartrate, a hefty 1.5g of the leucine metabolite HICA, then lastly a mix of coconut water and electrolytes.
According to Performax Labs, EAmino Max will be out and available for purchase through its website sometime next week. There will be a total of two tastes to choose from for the supplement with Orange Mango and Blackberry Lemonade, each packing the usual 30 servings per tub.