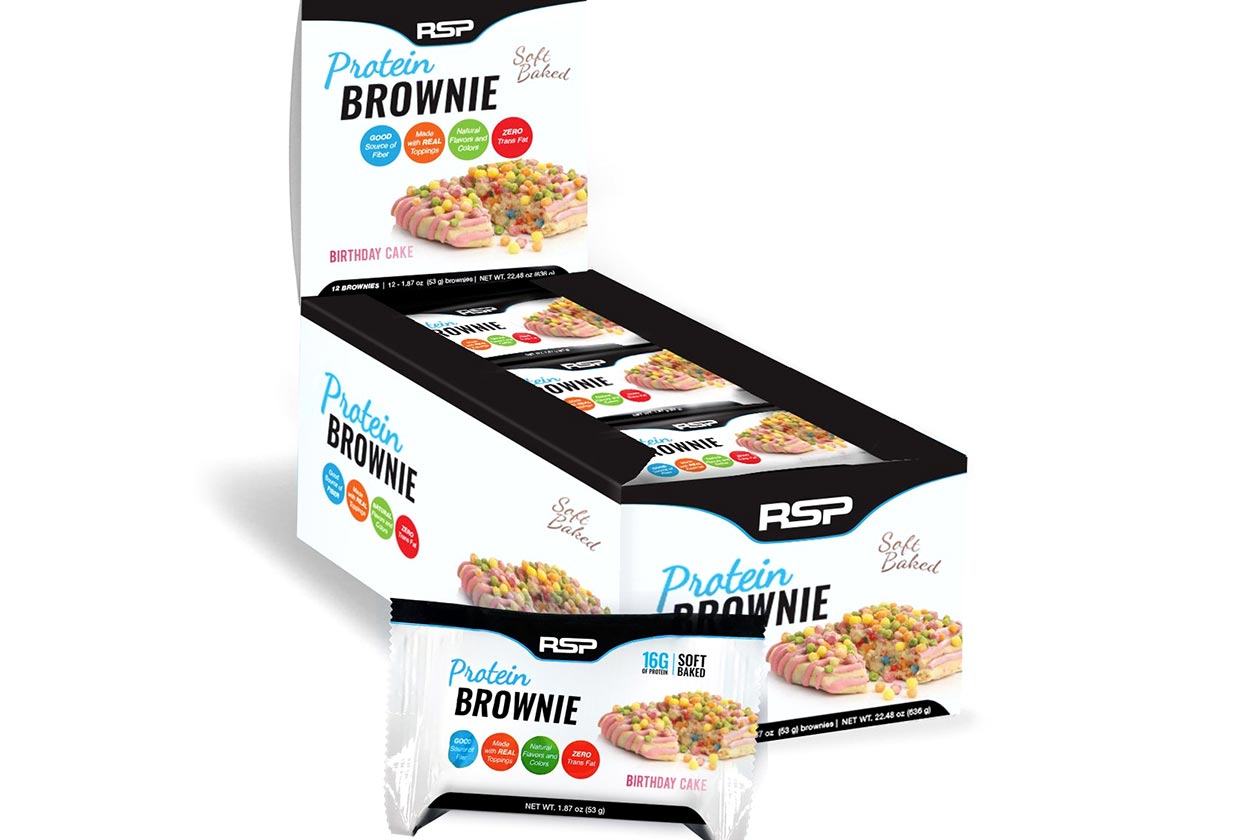 RSP Nutrition has introduced its first ever edible supplement and it looks like quite the protein packed treat. The new product is the RSP Protein Brownie which despite looking like a not so clean snack, manages to pull together a reasonable mix of macros.
The RSP Protein Brownie is a rectangular, brownie style gluten-free product with zero trans fat, no artificial colors and flavors, and real toppings. Its nutrition profile is led by 16g of protein with whey isolate and whey concentrate as its primary sources of protein. Its other macros are 20g of carbohydrates with 7g of that sugar, 9g of fat (5g saturated), for a total of 210 calories.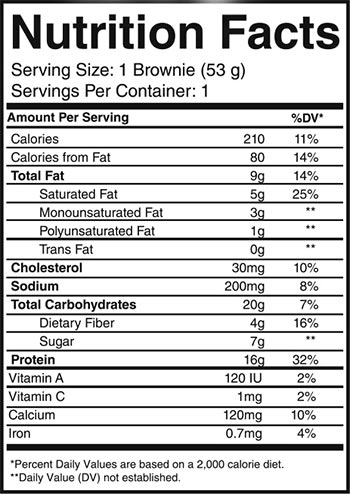 RSP Nutrition's all-new protein snack comes in three different flavor options, all of which as mentioned, feature real toppings. There is the Classic Fudge Protein Brownie topped with chocolate chips, Chocolate Chip Cookie Dough also with chocolate chips, and lastly, the sweet and colorful Birthday Cake with confetti flakes.
RSP Protein Brownie is now in stock and available for purchase directly from the brand's online store at rspnutrition.com as well as Bodybuilding.com. A full box with a total of 12 brownies will cost you $24.97 at both of those locations, although at the moment RSP's website only has two of the Protein Brownie's three flavors to choose from.