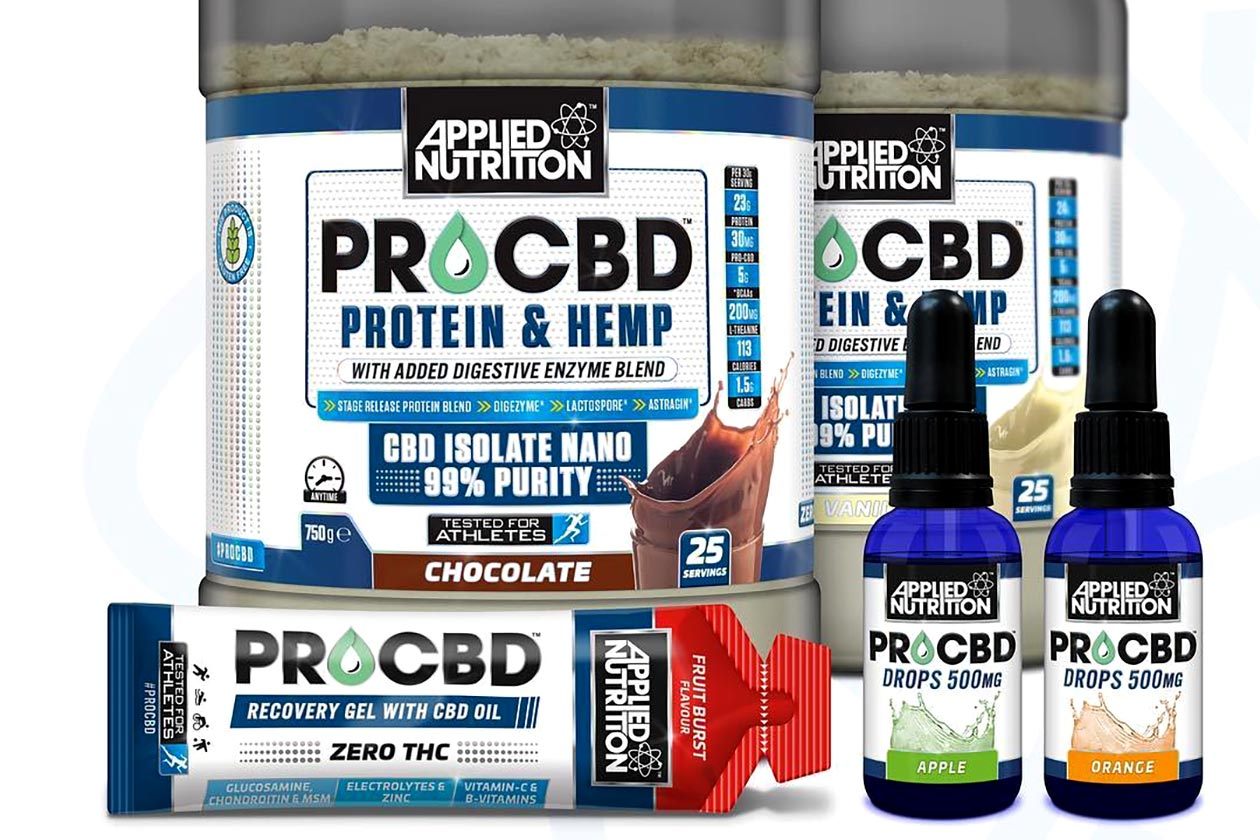 The UK supplement company Applied Nutrition, has unveiled an all-new family of zero THC, CBD products it plans on launching soon. There will be a total of three supplements in the upcoming lineup, all of which utilize and provide CBD in a different way.
The biggest item in Applied Nutrition's new series is the protein powder, ProCBD Protein & Hemp. It features 23g of protein per serving from whey protein concentrate and micellar casein alongside 30mg of 99% purity CBD isolate, 200mg of theanine, as well as enzymes and AstraGin for better absorption.
The other two products in Applied Nutrition's CBD collection are ProCBD Recovery Gel and ProCBD Drops. The former is an on-the-go gel that combines CBD with electrolytes and joint support ingredients, while the latter is a straightforward, liquid drop formula packing half a gram of CBD isolate per bottle.
As mentioned, Applied Nutrition has said that its three product, ProCBD series will be releasing sometime soon. The brand has previewed the protein powder in Chocolate and Vanilla flavors, the liquid drops in Apple and Orange, and the gel in just the one flavor with Fruit Blast.