Two new flavors for BSN's delicious protein packed snack, the Protein Crisp, have been confirmed as coming soon. Both of them look quite delicious, although one of the two sounds like it might be a bit better purely because of the weight that comes with its name.
The first new flavor for the soft and crunchy Protein Crisp is the sweet sounding Strawberry Crunch. The other one sees BSN once again partner with Cold Stone Creamery, which is something the veteran supplement company did back in May for three new flavors of its Syntha-6 protein powder.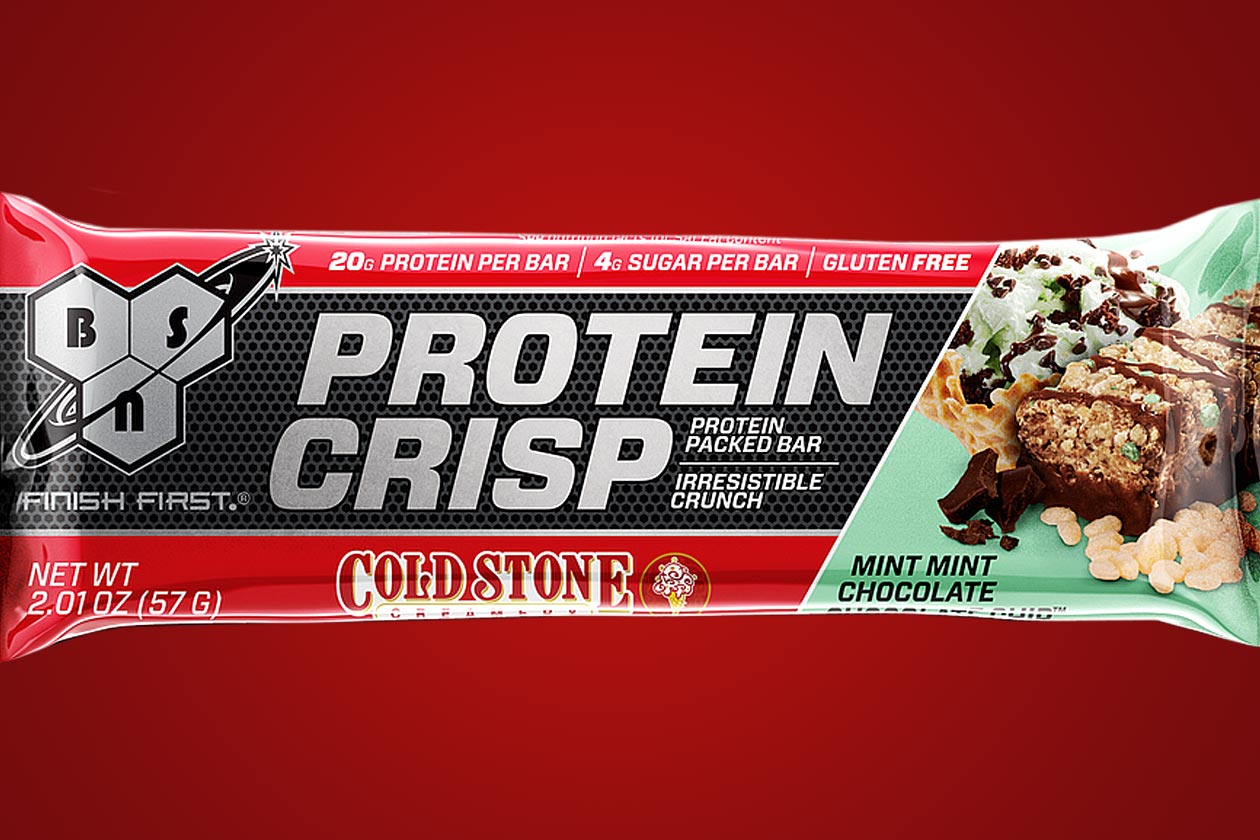 The protein bar flavor BSN has put together with Cold Stone Creamery is actually one of the three it did for Syntha-6 with a Mint Mint Chocolate Chocolate Chip Protein Crisp. The two all-new flavors weigh in at 57g each and provide the product's usual 20g of protein per bar with 4g of sugar and no gluten.
The Strawberry Crunch and Mint Mint Chocolate Chocolate Chip Protein Crisp have been named on Amazon's Protein Crisp page with pictures of them being shared by DPS Nutrition. We're definitely excited to get our hands on both flavors, especially since the BSN protein snack is already one of our favorite bars on the market.