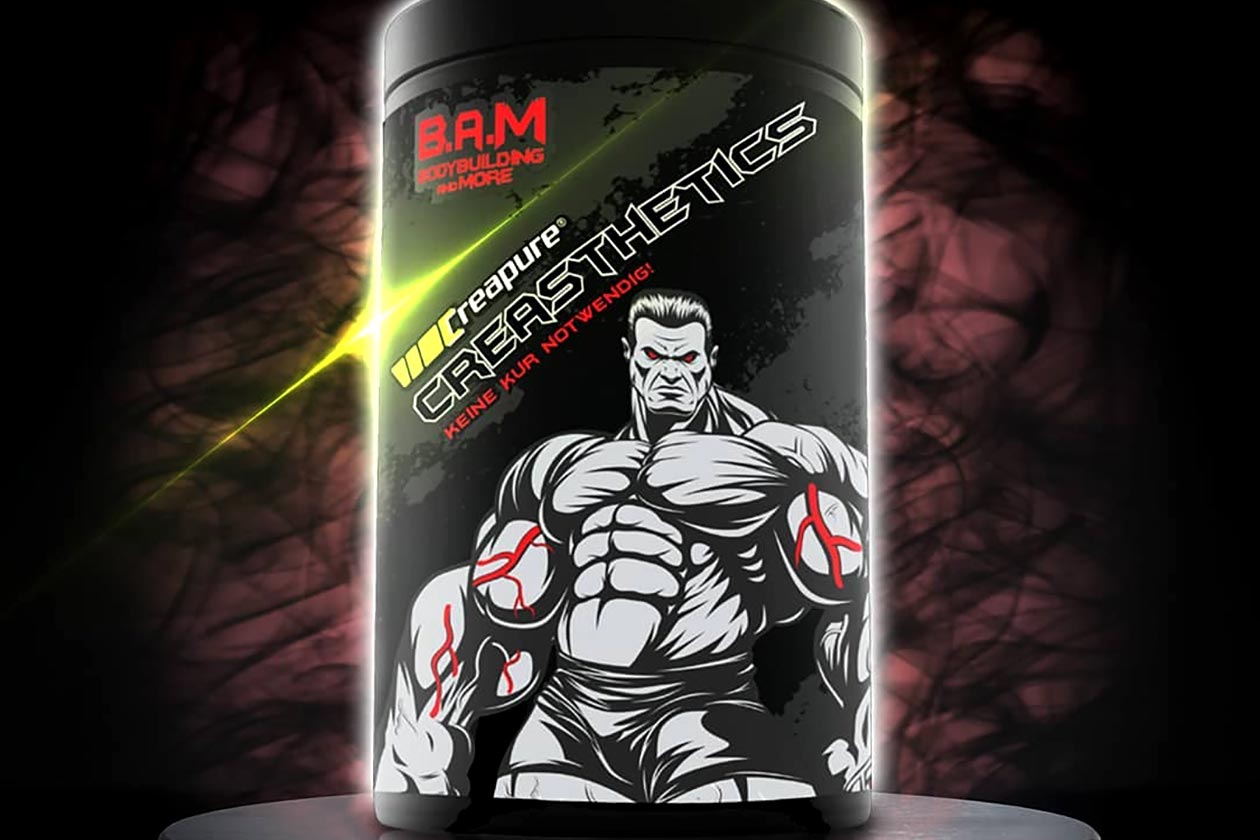 BAM Supplements, the European brand behind the uniquely named products B*tch Slap, Pump Dat B*tch, and Shredded B*tch. Has launched a new, rather basic supplement this month that continues the brand's theme of creatively titled products with Creasthetics.
The latest release from BAM Supplements is a straightforward, single ingredient formula. A full-size tub of Creasthetics weighs in at half a kilogram and provides 166 servings, each packing 3g of Creapure branded creatine monohydrate.
Creasthetics from BAM Supplements is now available through the reliable European retailer Gigas Nutrition. The store has priced the creatine monohydrate powder at €18.90 (22.05 USD) with by the looks of things only the one unflavored option to choose from.