Amazon has unleashed an all-new sports nutrition company called OWN PWR. It confirms that it is indeed an Amazon Brand in the titles of all of its many new products, of which of nine, competiting in a variety of popular supplement categories.
The new OWN PWR from Amazon is divided up into two separate lines of products; the regular and the slightly more advanced Elite Series. Of the brand's nine different supplements, two of them belong to the Elite Series, and the rest make up the regular line.
Regular line
OWN PWR's regular family of products includes five straightforward formulas with Micronized Creatine, Glutamine, Micronized BCAA, Whey Protein, and Whey Protein Isolate. The other two are slightly more complex with BCAA+ combining BCAAs, electrolytes and other aminos, and Pre-Workout, which features a relatively comprehensive pre-workout formula.
Elite Series
As for OWN PWR's Elite Series, that's where the brand gets a bit more interesting with its Elite Series Pre-Workout and Elite Series Protein Blend. The pre-workout is really a step up from the regular one featuring a heavy 22.5g serving and including well-dosed and branded ingredients such TeaCrine, pure citrulline, and NeuroFactor.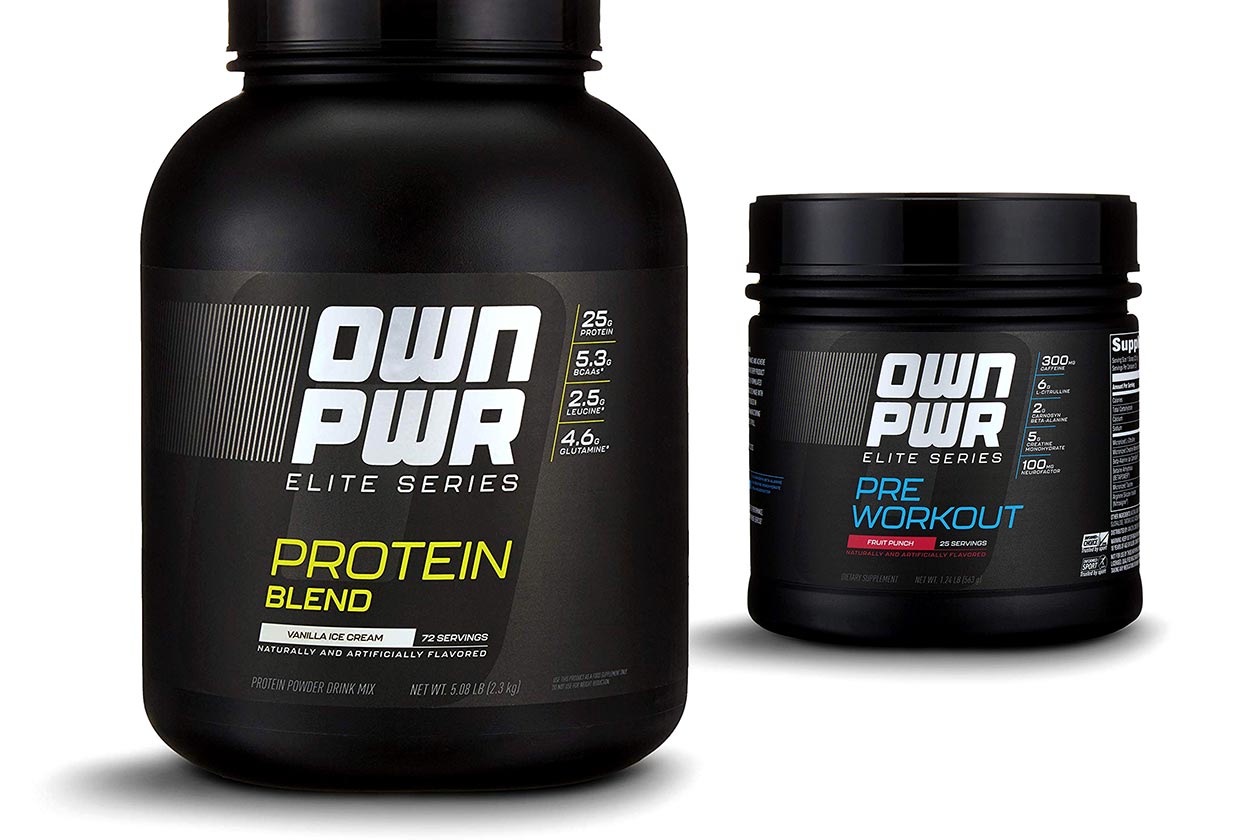 The other supplement in OWN PWR's Elite Series, Protein Blend, is relatively self-explanatory. Compared to the other protein's in the brand's newly released lineup, Protein Blend features a variety of sources as opposed to just one, packing a transparent mix of 13g of whey isolate, 7g of milk isolate, and 5g of micellar casein.
Invitation only
All nine of the new OWN PWR supplements are now online over on Amazon with a nice selection of sizes and flavors. The retailer is currently running a deal where you can save 15% on its entire competitively priced lineup; however, it is worth mentioning that OWN PWR's products are currently only available by invitation.