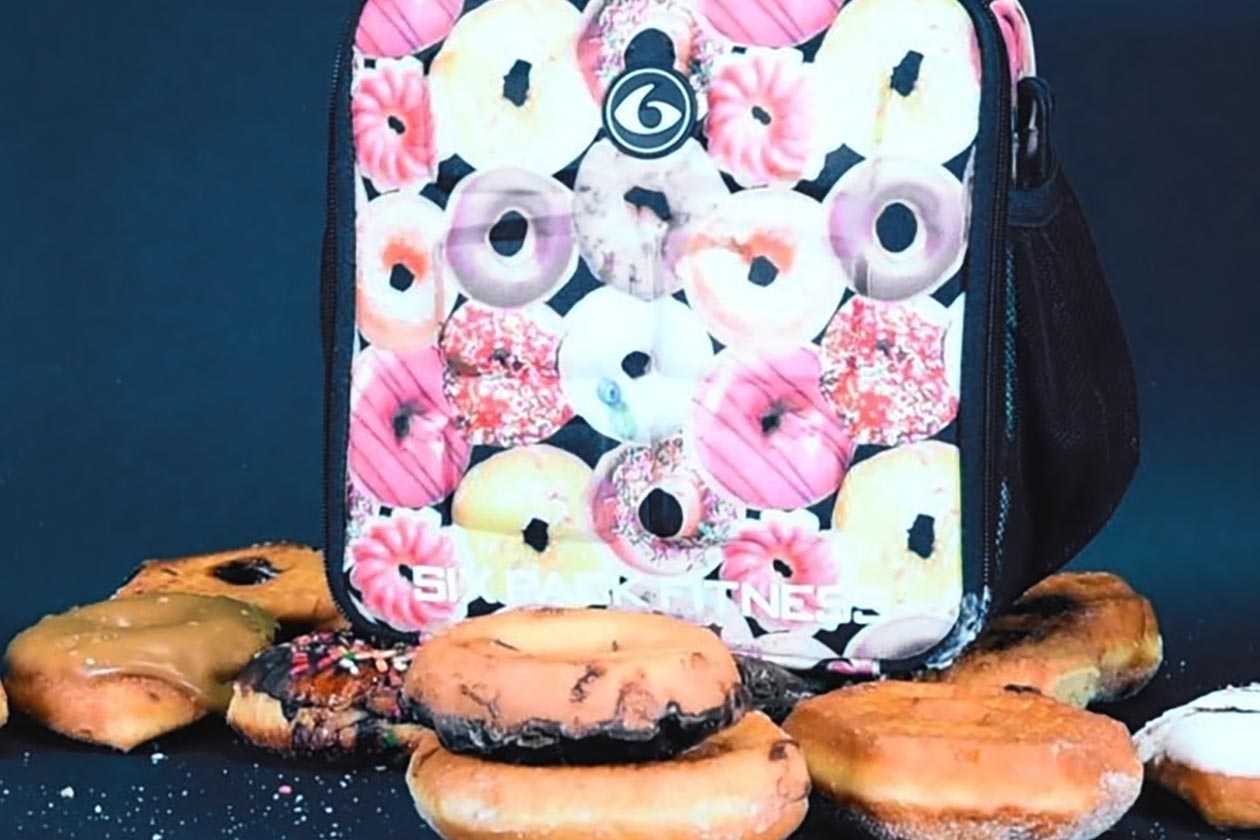 Six Pack Fitness has launched a set of very interesting meal management bags this week that we feel will be the perfect fit for some fitness enthusiasts. They are both limited edition versions of the brand's three meal bag, the convenient and compact Innovator Cube.
The new releases from Six Pack Fitness are actually completely covered from front to back in food patterns. There is one that's colorfully printed with delicious doughnuts, and the other is equally mouthwatering featuring whole and slices of pizza.
Both of the limited edition Six Pack Fitness Innovator Cubes are now available through the brand's own online store on its website. They'll each cost the same as all of the regular Innovator Cube colors at $39.99.