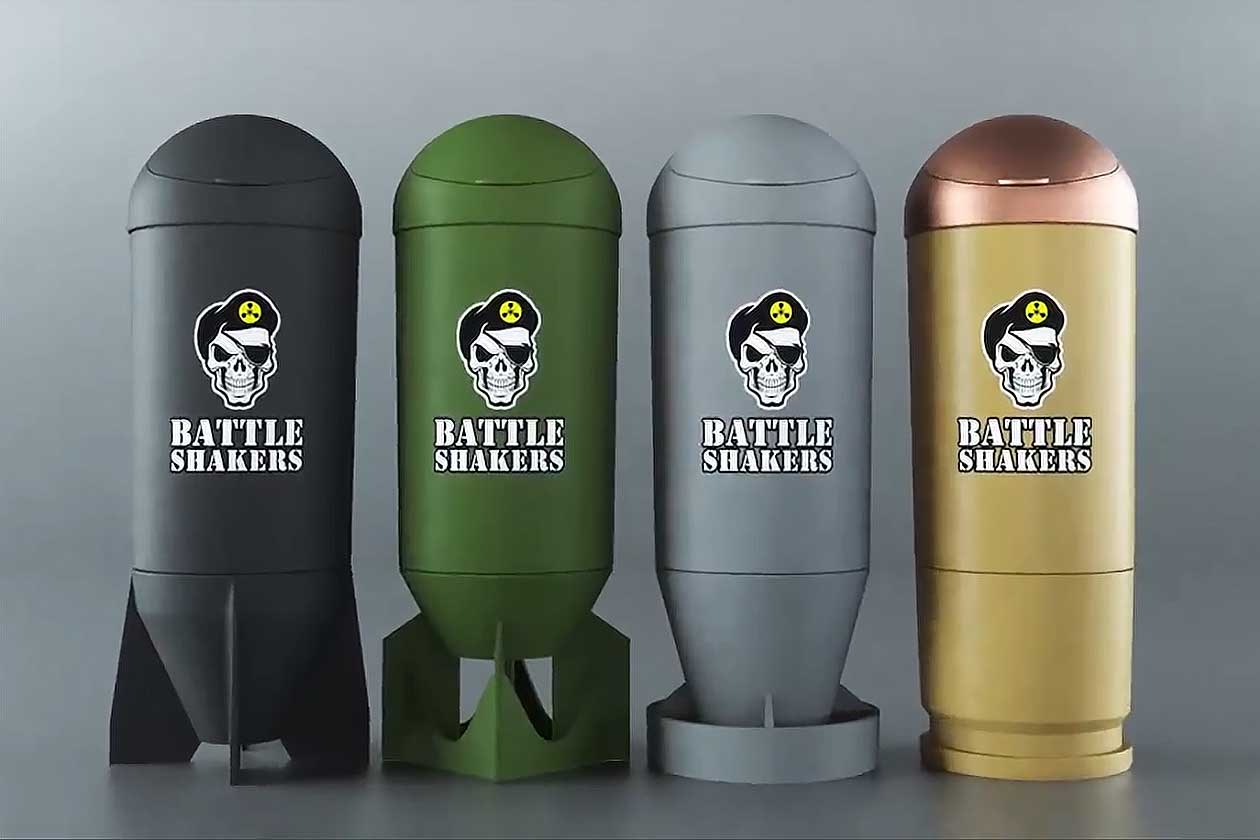 To celebrate the official debut of Battle Shakers' weapon themed shaker bottles at this weekend's Olympia Expo. We've teamed up with the all-new brand for a giveaway of all four of its unique shaker designs.
We're looking for a total of four winners, each of which will get either a Bomb, Bullet, Torpedo, or Missile Battle Shaker. All you need to do to go in the draw for one of those four shakers is complete at least one of the tasks in the contest box below.
We have a wide variety of tasks you can complete from simply checking out Battle Shakers on Instagram to signing up to our Insider deals email. The giveaway is open from today through until midnight next Wednesday, giving you plenty of time to get yourself in the draw.