Sep 4th, 2018
Inspired Nutraceuticals' highly anticipated pre-workout DVST8 White Diamond Reserve, has been completely unveiled and is now available for pre-order. The brand's new White Diamond Reserve is replacing the DVST8 it launched earlier in the year and is intended to be a new and improved version.
Just like its many predecessors, Inspired's new DVST8 White Diamond Reserve is an all-around pre-workout supplement. It features a solid combination of ingredients to deliver intense energy, massive muscle pumps, and extreme mental focus.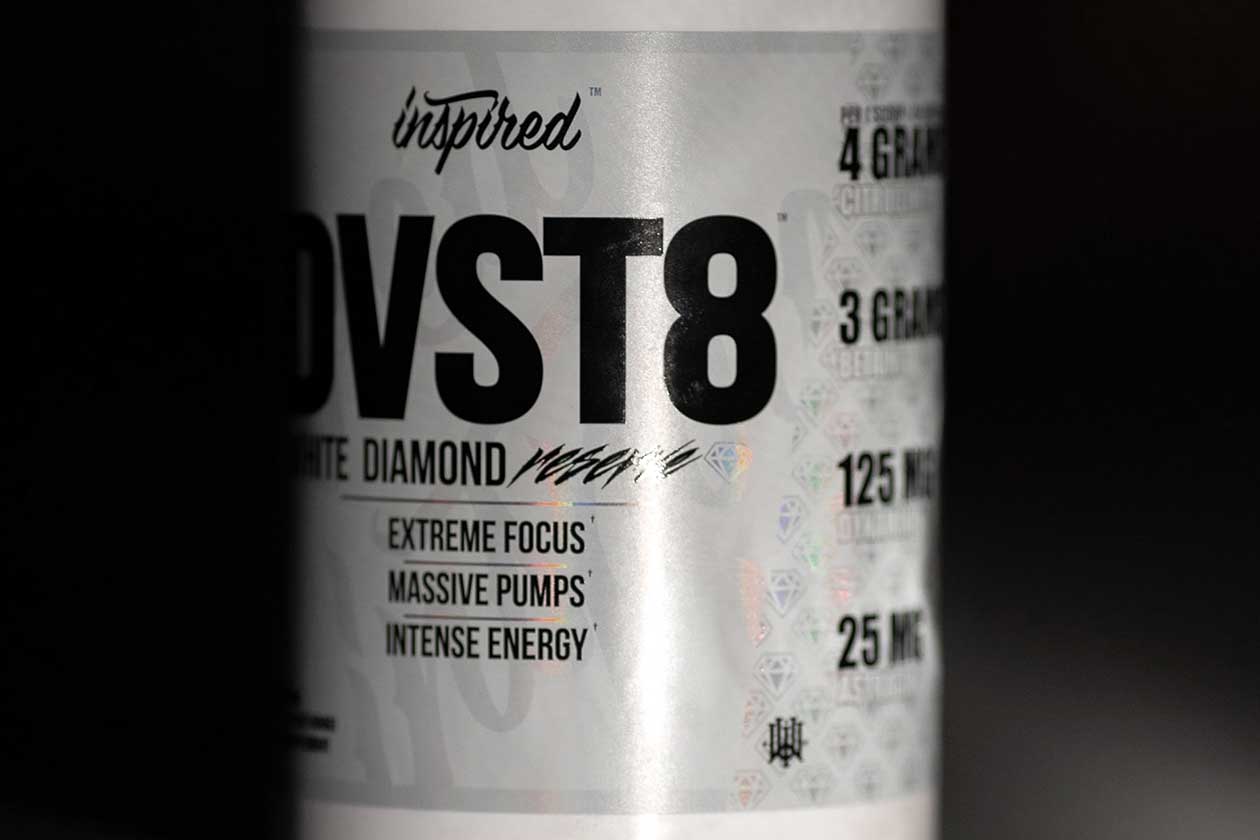 First impressions
We have been fortunate enough to try a couple of beta samples of the pre-workout and have to say, based on our experiences so far, it certainly lives up to the DVST8 reputation. We won't be doing a full review until we've got our hands on an actual tub of DVST8 White Diamond Reserve, but it certainly seems like a serious competitor.
Formula
In terms of formula, as mentioned, Inspired has packed the pre-workout's maximum serving with a solid combination of ingredients. For muscle pumps and performance, DVST8 White Diamond Reserve features 3.2g of beta-alanine, 2g of taurine, 300mg of Aquamin seaweed electrolytes, 6g of betaine, and heavy 8g of pure citrulline.
On the stimulant side of things, the supplement includes an equally wide variety of ingredients, although only one of them is transparently dosed. For energy and focus, DVST8 White Diamond Reserve features a 1.564g blend of choline bitartrate, caffeine (400mg), Dynamine, n-phenethyl dimethylamine, hordenine, synephrine, theobromine, and rauwolscine.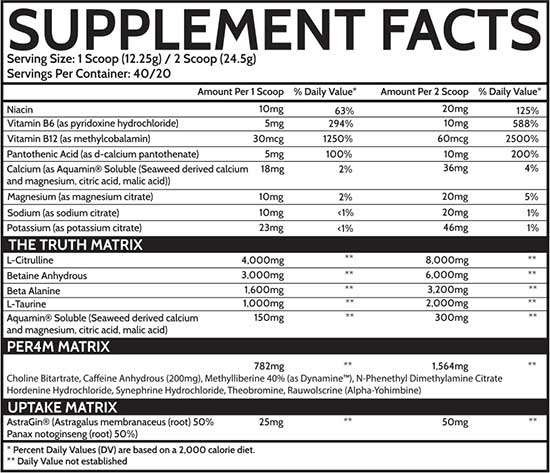 Inspired has actually designed DVST8 White Diamond Reserve to be a solid pre-workout even at just the one serving. The doses mentioned above however, are all based on its maximum two-scoop serving, and in the unforgettable workouts we had with the beta samples, we also used the maximum.
Pre-order
You can now pre-order Inspired's latest DVST8 pre-workout over on its website at $55 for a full 40 or 20 maximum serving tub. It has three creative flavor options to choose from in Galaxy Pop, Laguna Sunrise, and California Gold, with pre-orders due to ship in just over two weeks' time on September 21st.