Sep 4th, 2018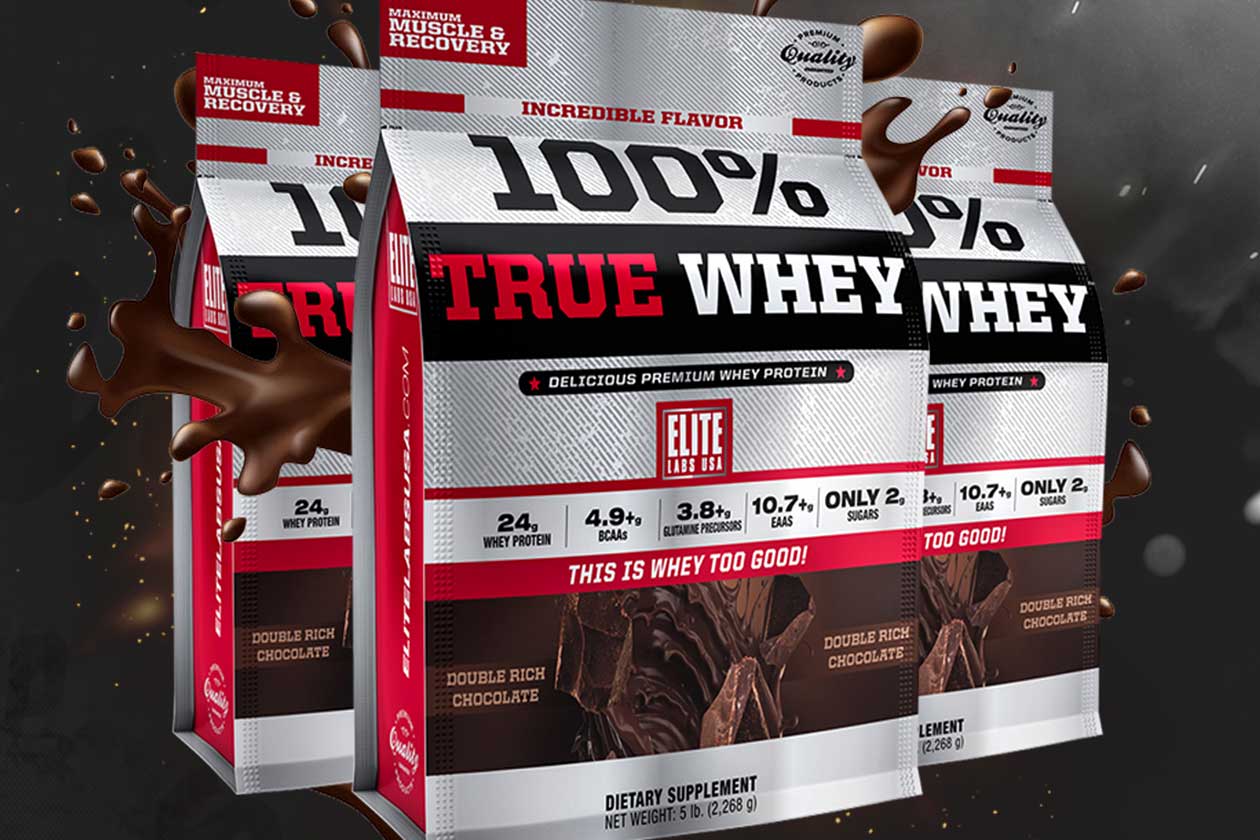 True Whey is another entirely new supplement Elite Labs has launched alongside all of its other recent releases such as True Creatine 6 and Extreme Massive Mass Gainer. True Whey is the brand's sixth protein formula, which compared to a lot of Elite Labs' other proteins is a simpler, slightly high carbohydrate protein powder.
The latest Elite Labs protein product is a straightforward whey powered supplement with 24g of protein per serving from a blend of whey concentrate and isolate. The other major macros do vary across True Whey's eight flavors ranging from 1.5 to 2g of fat, a larger than normal 12 to 13g of carbs, and a total of 160 calories.
As mentioned, True Whey has launched in quite the selection of flavors with eight to choose from. The options making up its extensive menu are Cake Batte, Salted Caramel, Vanilla Cheesecake, Double Rich Chocolate, Cookies & Cream, Birthday Cake, Peanut Butter Cupcake, and lastly, a never-before-seen Gummy Bear protein flavor.
As with all of Elite Labs' recently released products, you can now purchase True Whey over on the brand's website. All eight of its flavors are in stock and available for purchase in True Whey's one and only size option with a 5lb, 55 serving bag.