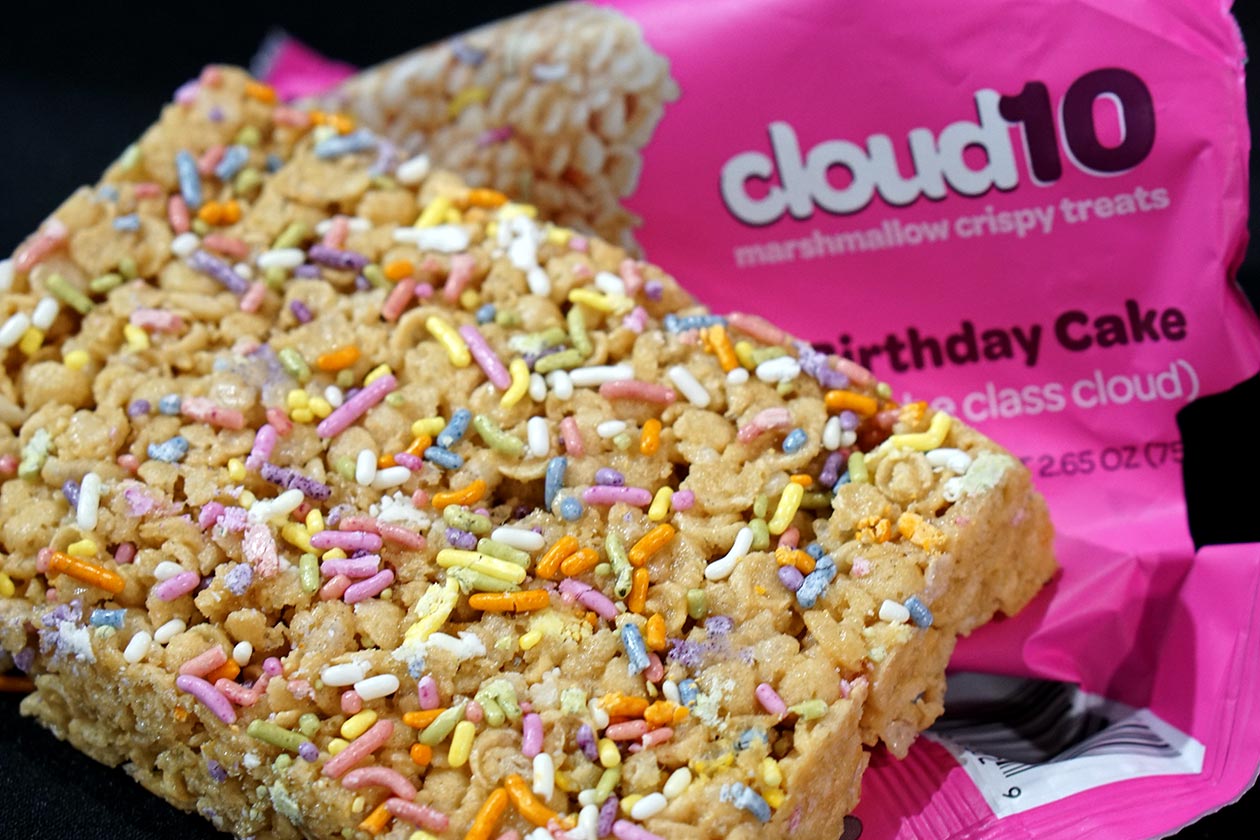 Enlightened has relaunched its Rice Krispie style protein bar, Marshmallow Treats, with an all-new name and formula. The product is now named Cloud10 and is on display and being sampled at the brand's booth at this year's Olympia Expo.
The most exciting news about Enlightened's new Cloud10, is that it is much better than the previous version. While the original Marshmallow Treats weren't too bad, they didn't quite compare with the other Rice Krispie style bars on the market.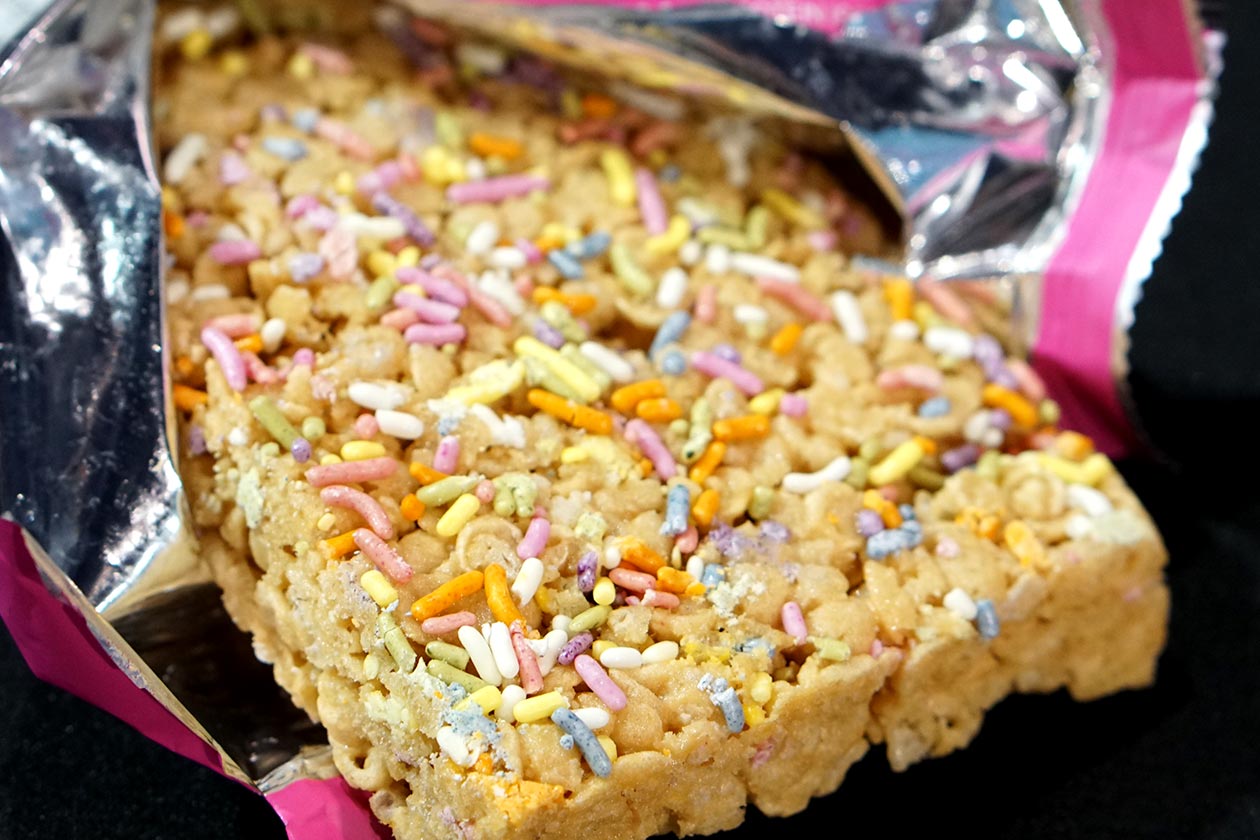 The all-new Enlightened Cloud10 essentially improves in all the areas its predecessor needed to. The product no longer has a tough to chew consistency; it's now more like an actual Rice Krispie treat that bends and breaks smoothly and is much easier to eat.
The macros are also a bit different, with the Birthday Cake Cloud10 providing 15g of protein, 43g of carbohydrates with 15g of that sugar, 7g of fat, and a total of 300 calories. The updated product comes in three other flavors with Original, Double Chocolate, and Chocolate Coconut.