EON Athletics is a relatively new company on the scene who has decided to jump into the ever popular pre-workout category. With its first product, Creation, it "set out to create the most complete preworkout that is available on the market". With one reformulation already under its belts, Creation is fully transparent and now includes some familiar big name ingredients such as Hydromax glycerol for pumps and AlphaSize alpha-GPC for focus.
Creation is currently only available for purchase directly from the brand's website at $39.99 for a full 25 serving tub. It comes in four flavors with Rocket Pop, Blue Raspberry, Blackberry Lemonade, and Jungle Punch. For those that want to further support the brand, EON Athletics also has some swag for purchase in the form of a baseball tee and a Nike pullover.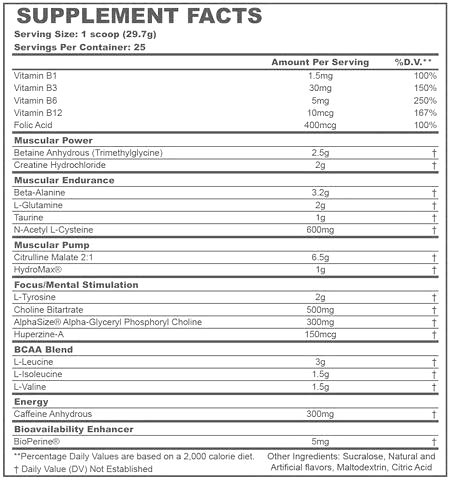 As for the future of EON Athletics, we have confirmed with the brand that it will be expanding its lineup in the near future. The first supplement to be added will be a sustained release protein powder, then from there, EON has said that it will be entering the BCAA category with two products, one with a hydration blend as the focus and another formula with a natural energy blend.