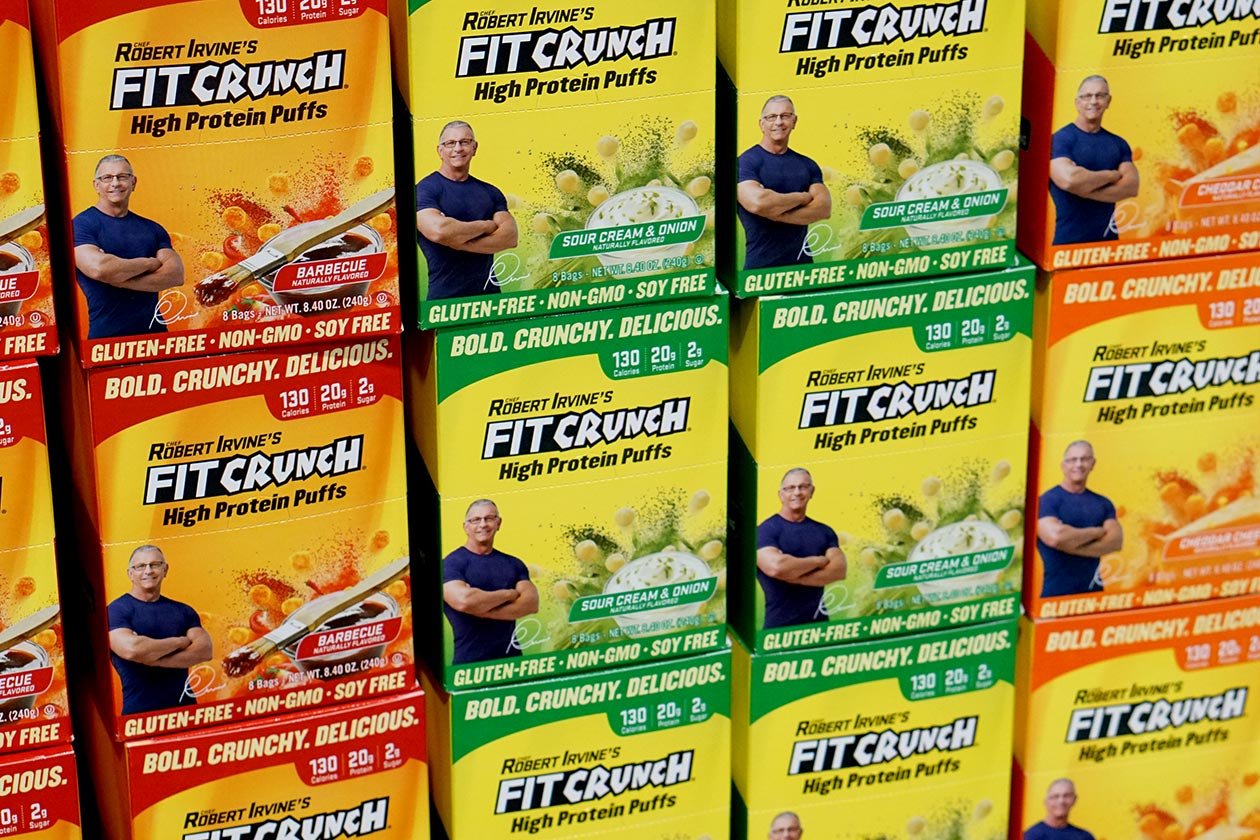 Robert Irvine's brand Fit Crunch, has brought its all-new macro friendly Fit Crunch High Protein Puffs to the Olympia Expo this weekend. Fit Crunch is offering samples of the product to visitors in all three of its flavors and also has the product available for purchase.
We did get the chance to try one of the Fit Crunch High Protein Puffs flavors and have to say it's a pretty good snack. We tried the Sour Cream & Onion Protein Puffs and found them to be very crunchy and easy to eat, with a fairly salty taste, although still very impressive with 20g of protein for only 130 calories.
If you're not in Las Vegas this weekend and can't make it to the Olympia, you can also now purchase the Fit Crunch High Protein Puffs on Amazon. It has all three flavor options available at $27.99 for a pack of eight bags.