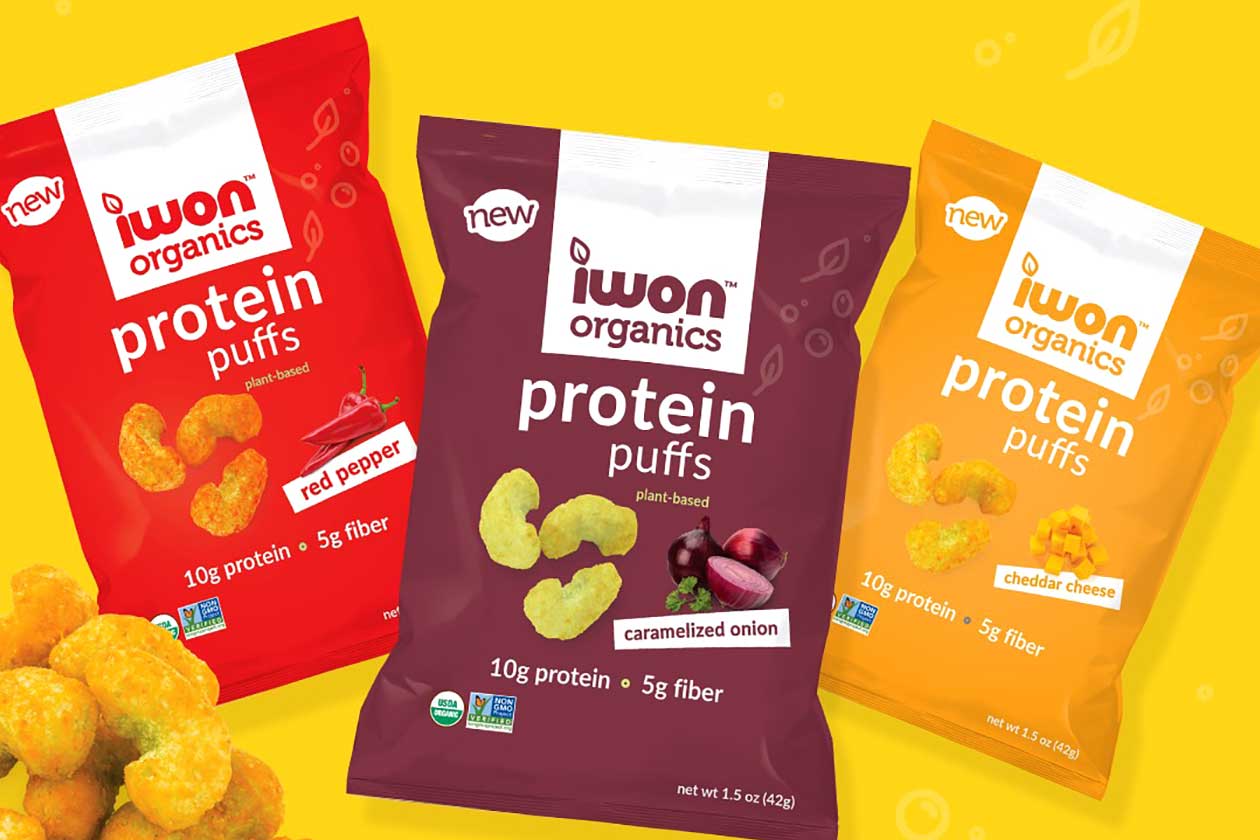 The creative team over at iWon Organics has introduced an all-new snack this week named iWon Protein Puffs. The product is just as its title describes with a 42g bag of pea protein powered, 100% organic puffs.
Each bag of iWon's no doubt enjoyable new protein snack provides 10g of protein, 20g of carbohydrates with 5g of that fiber and a gram sugar, 9g of fat, and 181 calories. iWon's latest product is made with only organic ingredients, and features a formula free of corn, gluten, soy, and GMOs.
iWon has put together three flavors for its Protein Puffs in Red Pepper, Cheddar Cheese, and Caramelized Onion. Two of the protein-packed snack's three options are actually completely plant-based and vegan-friendly, with Red Pepper and Caramelized Onion.
The iWon Protein Puffs are now available in boxes of eight bags through the online store on the brand's website. A full box will cost you $23.92 which is $2.99 per bag, although if it's your first order with iWon, you can use the coupon "SHOP20" and get 20% discount.