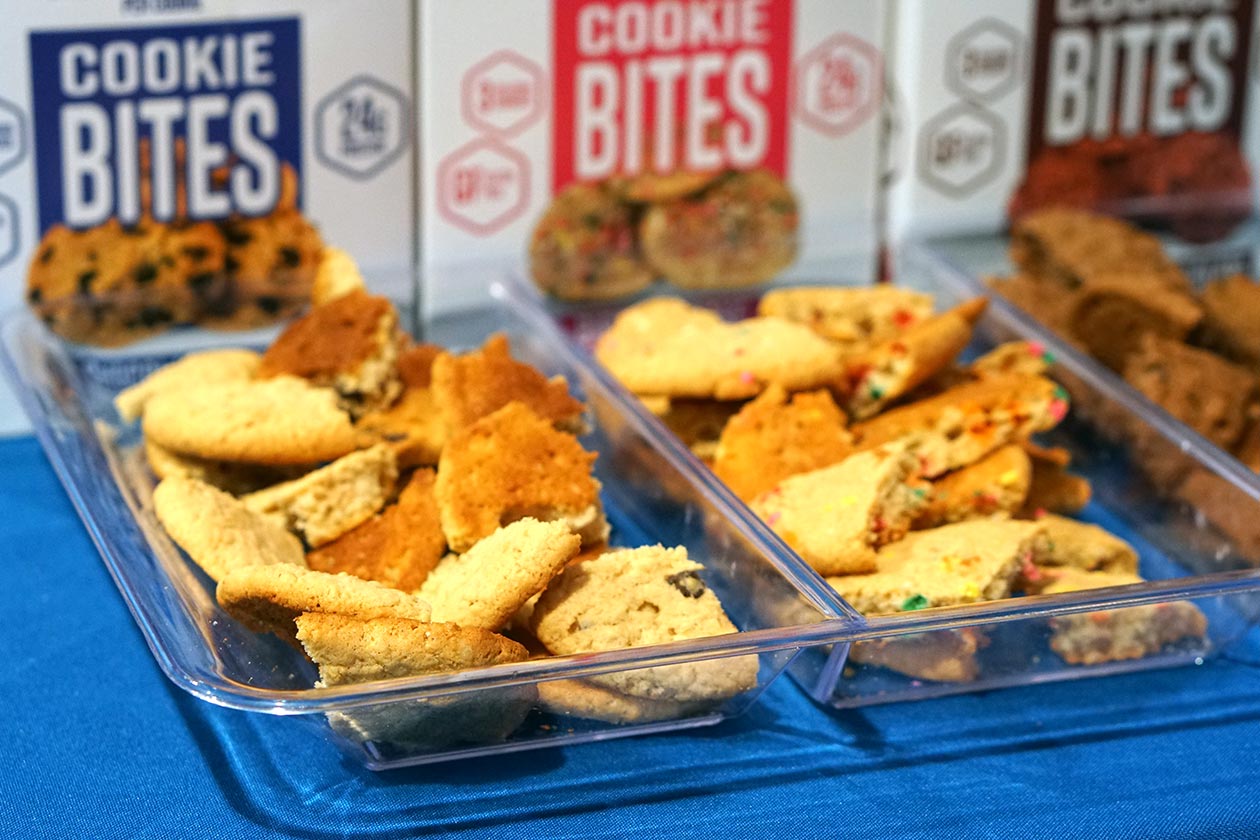 My Protein Bites is one of the few supplement companies here at the Olympia Expo this weekend that we haven't seen before. The brand's flagship product is its oat-based Cookie Bites, which is a bag of three bite-size cookies that are packed with a good amount of protein.
The nutrition profile on the protein snack is actually quite impressive for a cookie. An entire pack of the Chocolate Chip flavor Cookie Bites provides 24g of protein, 30g of carbohydrates with 9g of that sugar and 9g fiber, 7.5g of fat, and a total of 264 calories.
The macro balance of My Protein Bites' Cookie Bites is about the same as a protein bar. As for the taste, the brand truly surprised on this one as they are, in fact, the best protein cookies we've ever tried. The feature that puts them over-the-top is their consistency, which is on par with a typical cookie.
When you bite into the cookies they simply crumble, unlike a lot of its competitors that you have to chew for a while. You can find out more about My Protein Bites and its Cookie Bites on its website and expect to see updates from the brand moving forward here at Stack3d.