To continue the hype for Olympus Labs upcoming and first ever protein powder, Superior Protein. This week the brand has shared everything you need to know about the supplement including all of its ingredients and nutrition profile, to get you ready for his release.
Protein and profile
First off, we'll touch on the two different protein sources Olympus Labs has chosen to use for Superior Protein. The product actually features a blend of fast and slow digesting protein sources with half of the formula's protein coming from whey and the other half, micellar casein.
You can see Superior Protein's full nutrition profile in the label directly below with 23g of protein, 5g of carbohydrates, 1.5g of fat, and a total of 125 calories. You'll also notice by looking at the label, Olympus Labs lists exactly how much of each of its sources are in the supplement to provide its 23g of protein per serving, which as mentioned is half whey and half casein.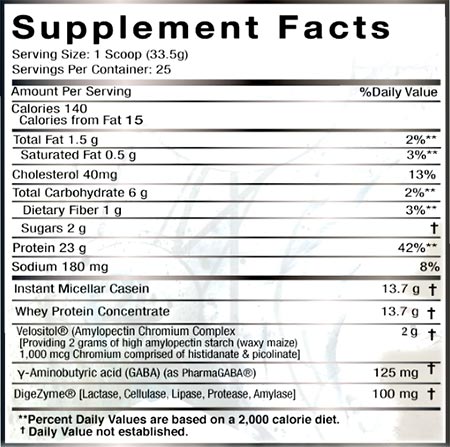 Patented ingredients
Alongside the two protein sources, Olympus Labs has also thrown in two premium, patented ingredients into Superior Protein, or three for the muscle building version. The branded ingredients in both versions of the supplement are Velositol at 2g to help increase lean mass, and the DigeZyme enzyme blend to help with digestion.
The other patented ingredient that is only in the muscle building version of Superior Protein is as previously confirmed, PharmaGABA dosed at 125mg. The branded and promising form of GABA has shown in a study, that when combined with whey it can massively increase lean mass gains by 817% compared to taking whey protein alone.
Cereal piece flavors
Olympus Labs plans on unleashing its first ever protein powder sometime very soon and in five flavors that we can confirm from samples are both different and delicious. Superior Protein will be available in five flavors all featuring real cereal pieces with Gingerbread, Blueberry Pastry, Fruity Cereal, Mocha Chocolate, and Peanut Butter Cups.