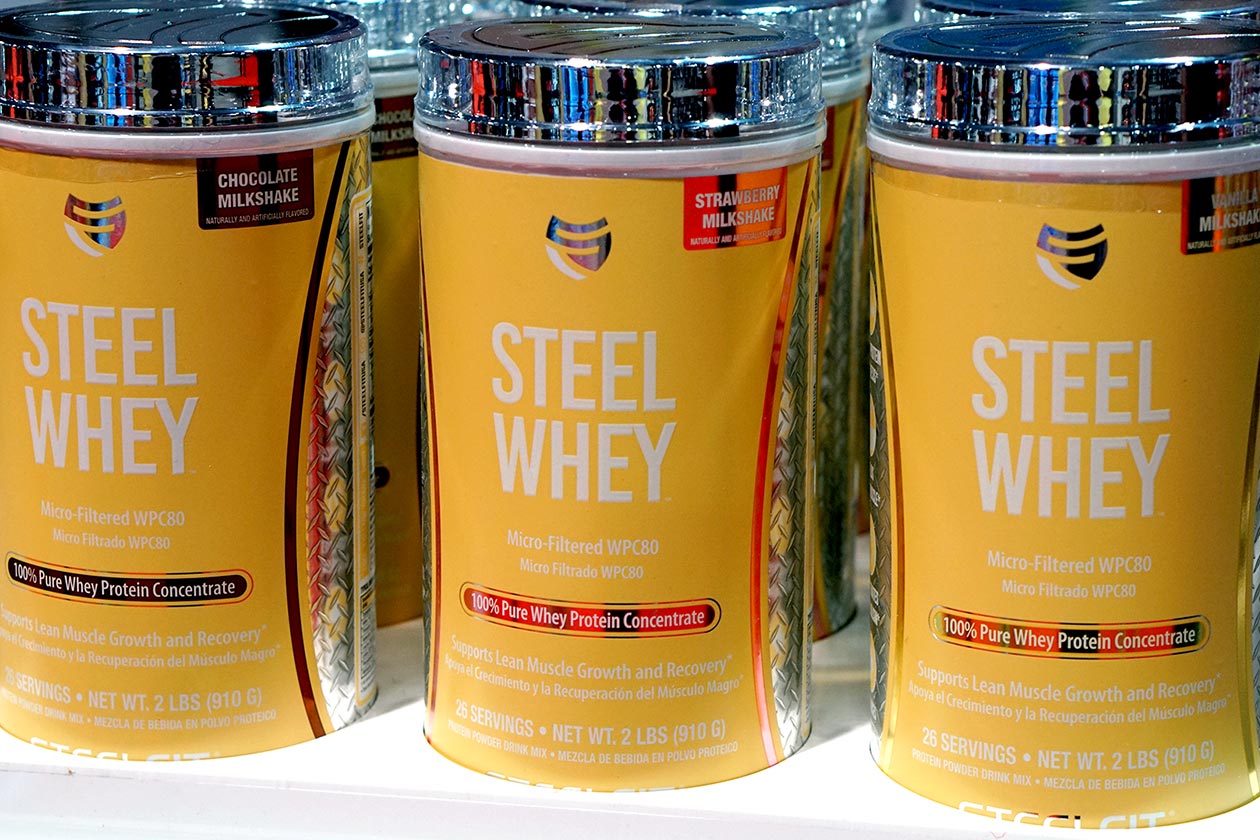 Like a few other supplement companies at this year's Olympia Expo, SteelFit has debuted a new product that's also now available for purchase online. The product the brand has introduced is its first ever protein powder with Steel Whey, a straightforward whey concentrate formula.
The supplement's macros do vary across each of its three flavor options which are Chocolate, Strawberry, and Vanilla Milkshake. The nutrition profile of the Vanilla option includes 27g of protein per serving with 5g of carbohydrates (1g sugar, 1g fiber), 2g of fat (1g saturated), and 150 calories.
As mentioned, SteelFit has officially debuted its new Steel Whey protein powder at the Olympia this weekend but has also launched it online. The brand's own website now has the product in stock with all three flavors in the one 26 serving tub size for $39.95 each.