Sep 18th, 2018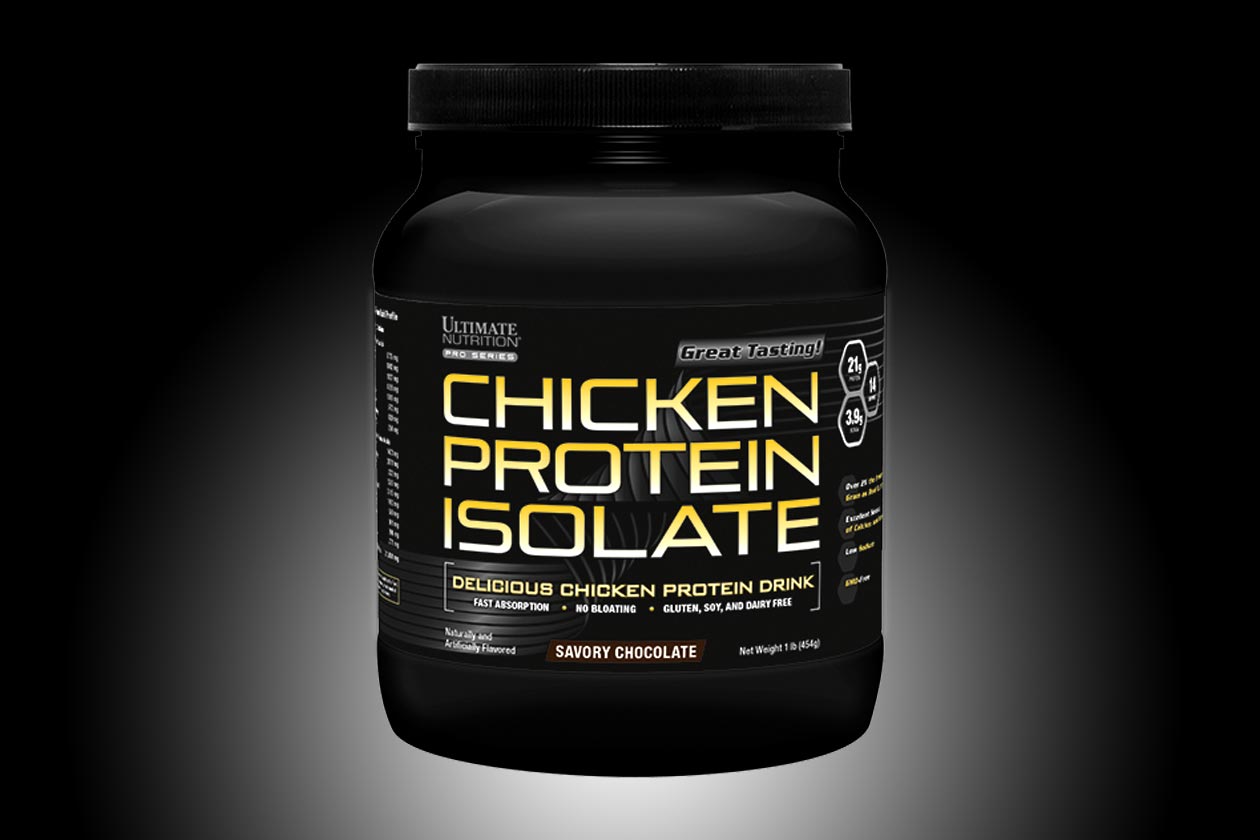 So far this year we've seen Ultimate Nutrition release quite the number of entirely new products. That theme continues this month as we have details on another new supplement from the brand with a type of protein powder we don't see all that often in Chicken Protein Isolate.
The all-new Ultimate Nutrition product is exactly what it sounds like being a protein powder that's made from chicken protein rather than the usual whey, milk or egg. The brand says that the supplement is very easy to digest, features a smooth flavor, and doesn't come with the risk of causing any bloating.
Ultimate Nutrition's Chicken Protein Isolate comes in three traditional tastes with Savory Chocolate (label above), French Vanilla, and Strawberry Punch. The product's macros aren't as lean as most whey formulas with 21g of protein, 2.5-3g of fat, 6-7g of carbohydrates, and between 120 and 130 calories.
Chicken Protein Isolate is now available for purchase directly from Ultimate Nutrition's website in two tub sizes, a single serving and a 14 serving. The sample size is $3.99 each and the full-size 1lb tub is $39.99, with both options coming in all three flavors.