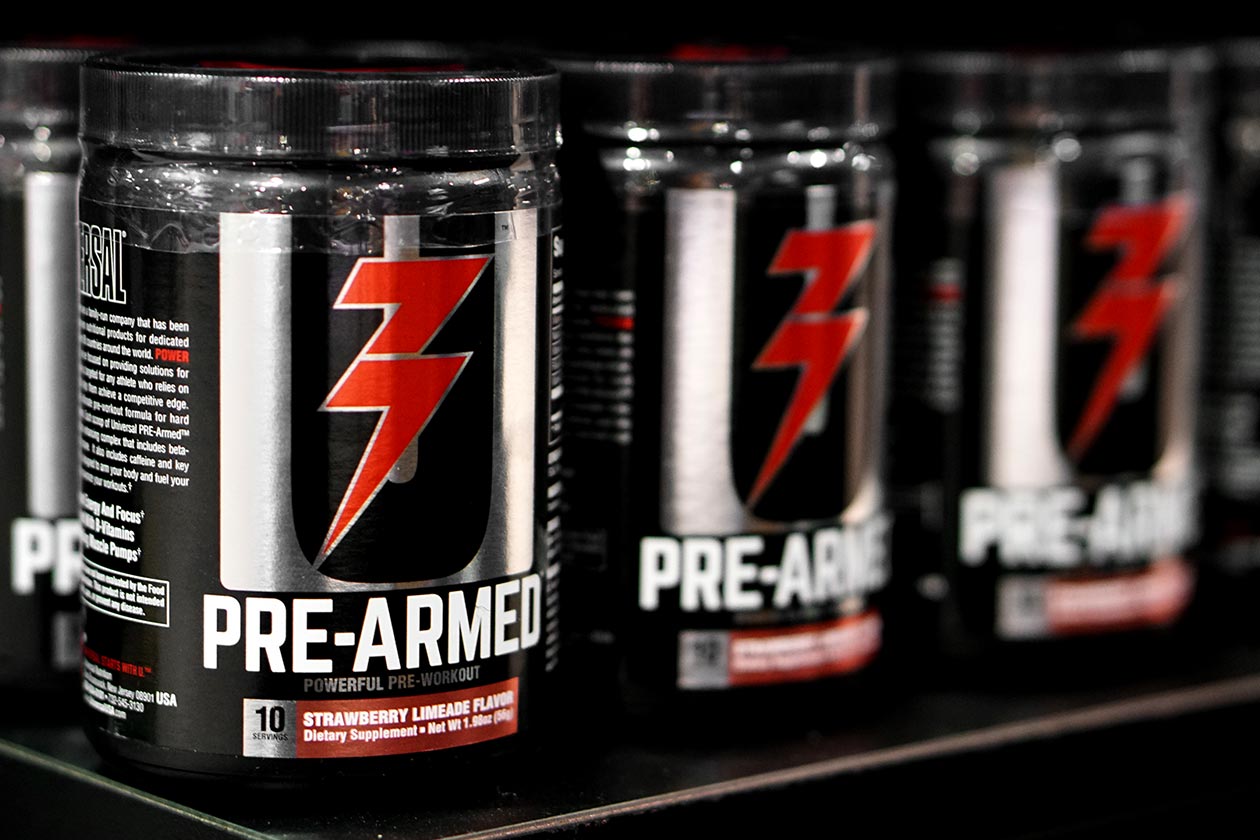 Universal Nutrition is making its first appearance in a number of years at the Olympia Expo this weekend in Las Vegas. The veteran supplement company has brought a bunch of clothing to the event as well as some trial size products, including the all-new pre-workout product, Pre-Armed.
The new Universal Nutrition supplement is a relatively straightforward formula, featuring a mix of fairly common pre-workout ingredients. The brand has packed each serving of Pre-Armed with 1.6g of beta-alanine, B vitamins, a gram each of creatine monohydrate and arginine AKG, and a 425mg blend of caffeine, green tea, and ashwagandha.
According to Universal Nutrition, you can expect to see Pre-Armed available in stores within the next month or so. We're not sure on exactly how many servings it'll have per tub, although we do know one of its flavor options will be the fruity recipe Strawberry Limeade.