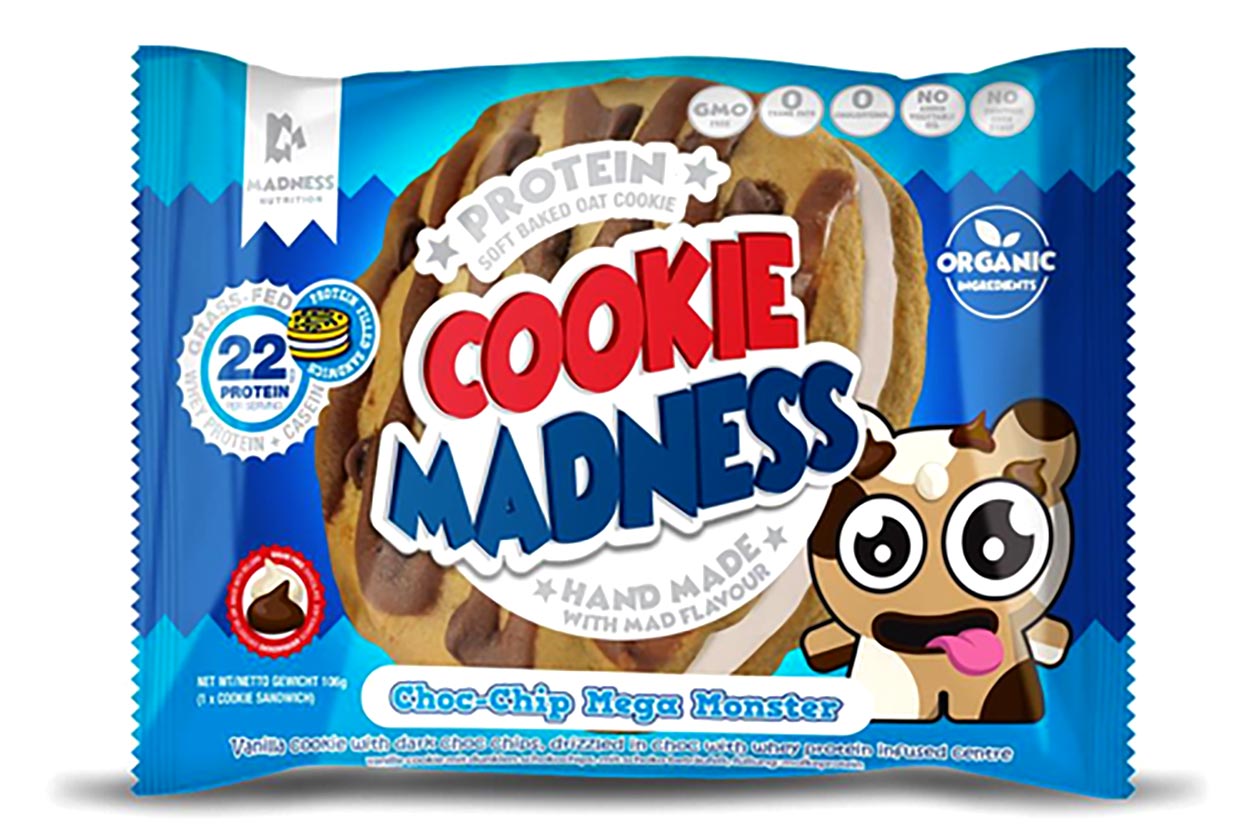 Following yesterday's announcement of Madness Nutrition's all-new, delicious sounding Protein Filled Sandwich, we have a lot more information to share. The product has actually been packaged and named similar to the UK brand's original protein cookie, going by the title, Cookie Madness.
It seems as though the protein filled sandwich is promoted more as a variant of Cookie Madness called the Choc Chip Mega Monster Filled Cookie. With that said, however, the mouthwatering new release features a slightly different nutrition profile that's higher in protein and calories than the other cookies.
Each pack of Madness Nutrition's Choc Chip Mega Monster Filled Cookie provides a strong 22g of protein with 44g of carbohydrates, 15g of fat, and a heavy total of 402 calories. Build wise, the new product is two chocolate chip cookies sandwiched together, drizzled with chocolate and packed with a protein filling.
One of the first places stocking the delicious new creation from Madness Nutrition is the great UK store Protein Pick & Mix. Through there the Choc Chip Mega Monster Filled Cookie will cost you the same as the regular Cookie Madness cookies at £2.30 per pack or £24 (31.76 USD) for a box of 12.