Genius Nutrition releases a shot version of its pre-workout Fury Extreme
Oct 31st, 2018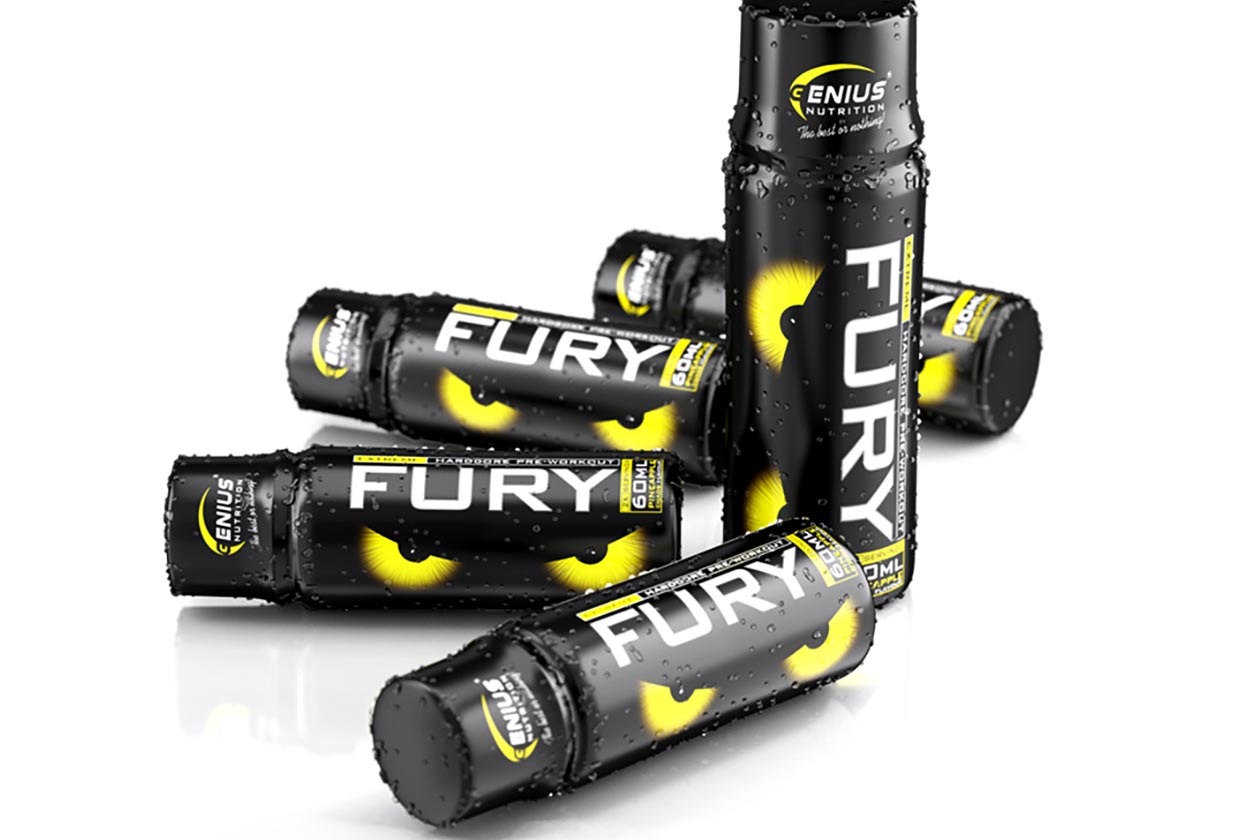 The recently introduced European company Genius Nutrition, has just launched a new shot version of its latest pre-workout formula, Fury Extreme. The convenient 60ml drink doesn't feature as many ingredients as the original powder, but it still packs solid amounts of proven and effective ingredients.
There are a total of five features to Genius Nutrition's Fury Extreme Shot, all of which are transparently dosed with their exact amounts listed on the product's label. An entire shot provides 4g of the performance enhancer beta-alanine, 2g of taurine, half a gram of citrulline malate, and 400mg each caffeine and tyrosine.
Genius Nutrition's latest supplement creation is already out now and available for purchase directly from its website at geniusnutrition.ro. Through there the Fury Extreme Shot will cost you 8,00 RON (1.95 USD) with just the flavor to choose from at the moment in Pineapple Chaos.