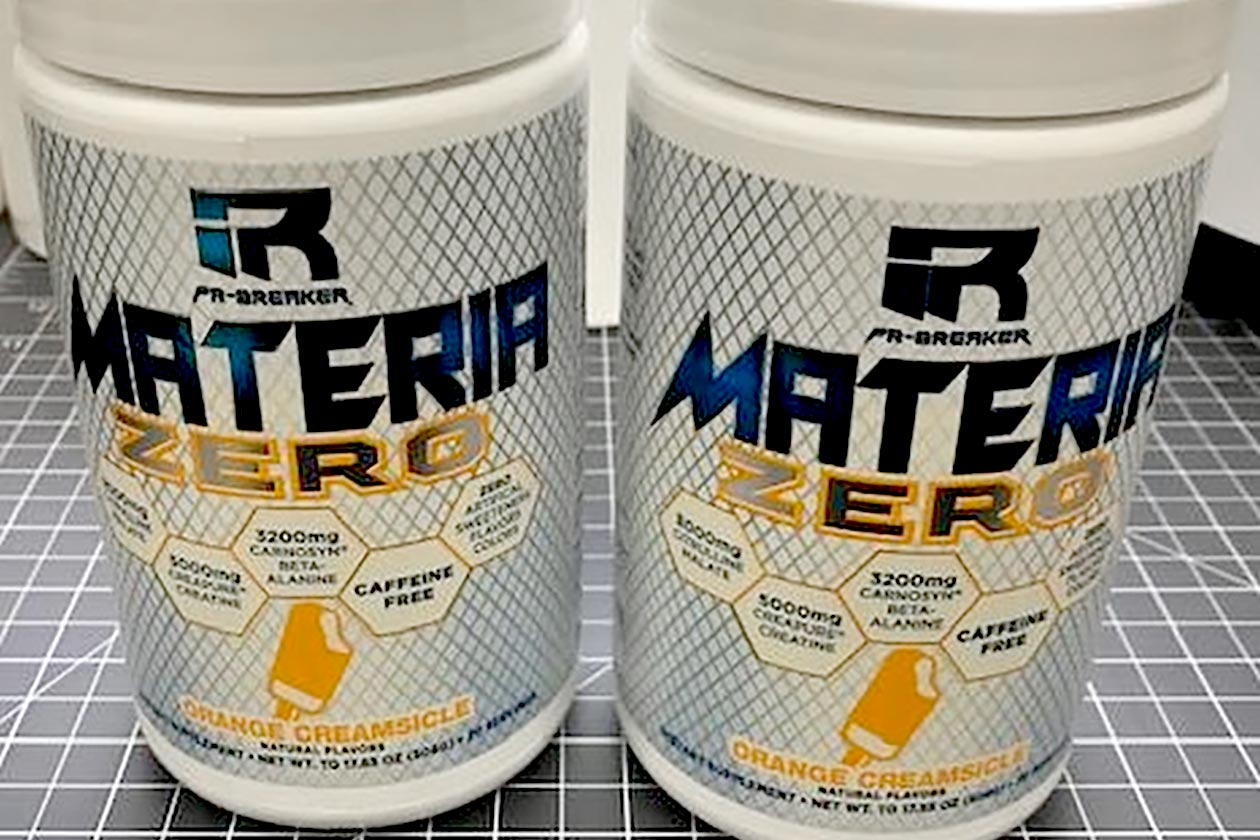 We recently posted about PR Breaker's spin-off version of its one and only supplement, the pre-workout Materia. The new product is simply a stimulant free version featuring all of the same ingredients and doses that the original has, except for its 300mg of caffeine.
This week, PR Breaker has finally made its caffeine-free pre-workout officially named Materia Zero, available for pre-order from its website. The price on the supplement is the same as the original at $34.99 for a 20 serving tub, and the brand is running a couple of introductory deals for the product.
If you do decide to get in and pre-order PR Breaker's Materia Zero, you'll get a free shaker when ordering two bottles and a free tee when ordering three. There is no code required for the freebies, just make the order and they'll be thrown in when pre-orders ship in two to four weeks' time.