Get your own 60-can custom 'Merica Energy fridge for $249
Oct 5th, 2018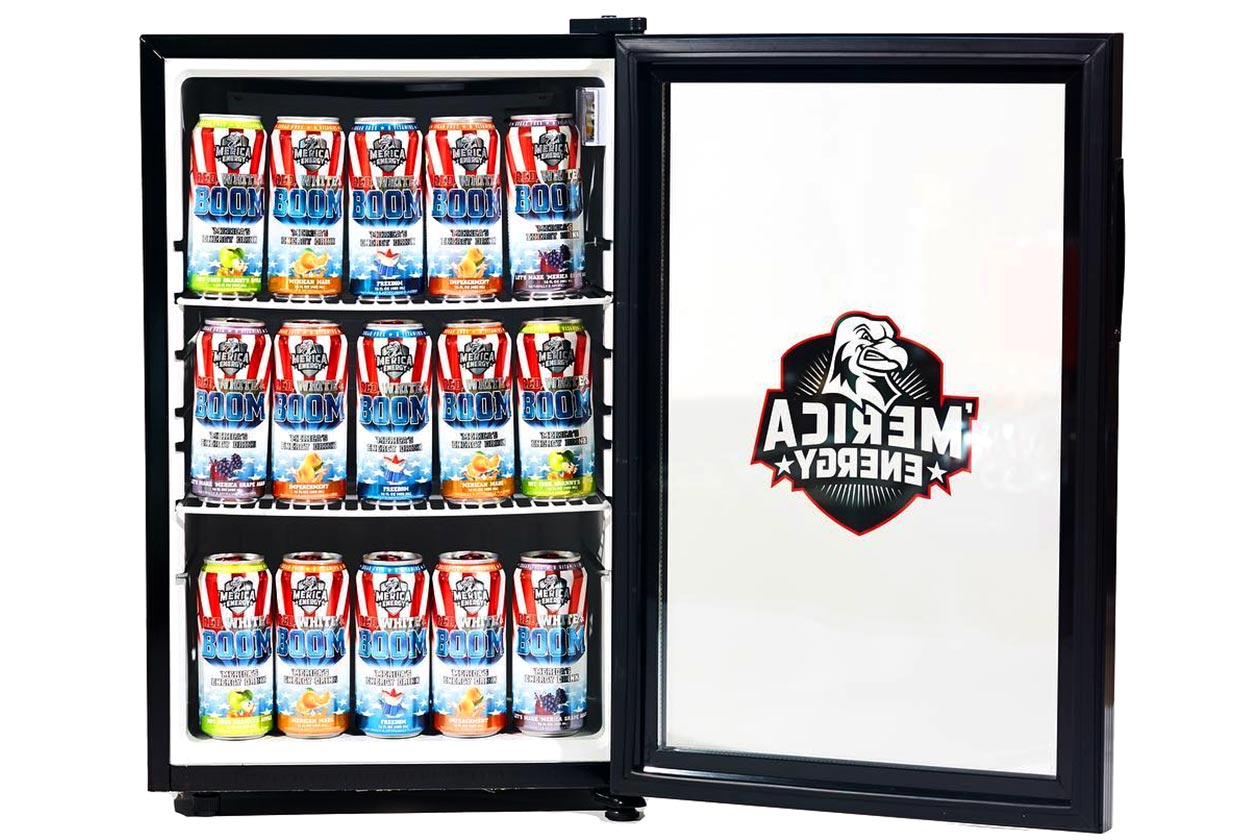 The team behind the unbeatable 'Merica Energy, which we still rate as the best tasting energy drink out there, has just dropped something fans will want to see. For those true 'Merica Energy fans that and want to take their support a step further, you can now get a 'Merica Energy fridge.
Whether you can believe it or not, the brand is now selling miniature fridges alongside its delicious 'Merica Energy drink on its website. The energy efficient refrigerators measure in at just over two feet tall, 17″ wides, and 20″ deep, and feature a high visibility, branded glass door.
The new 'Merica Energy fridges are in stock now and available for purchase at mericaenergy.com for $249 each, and they come with free shipping. The brand says it takes five cases or a total of 60 cans, to completely fill one out, which would cost you an extra $149.95 through the brand's website.