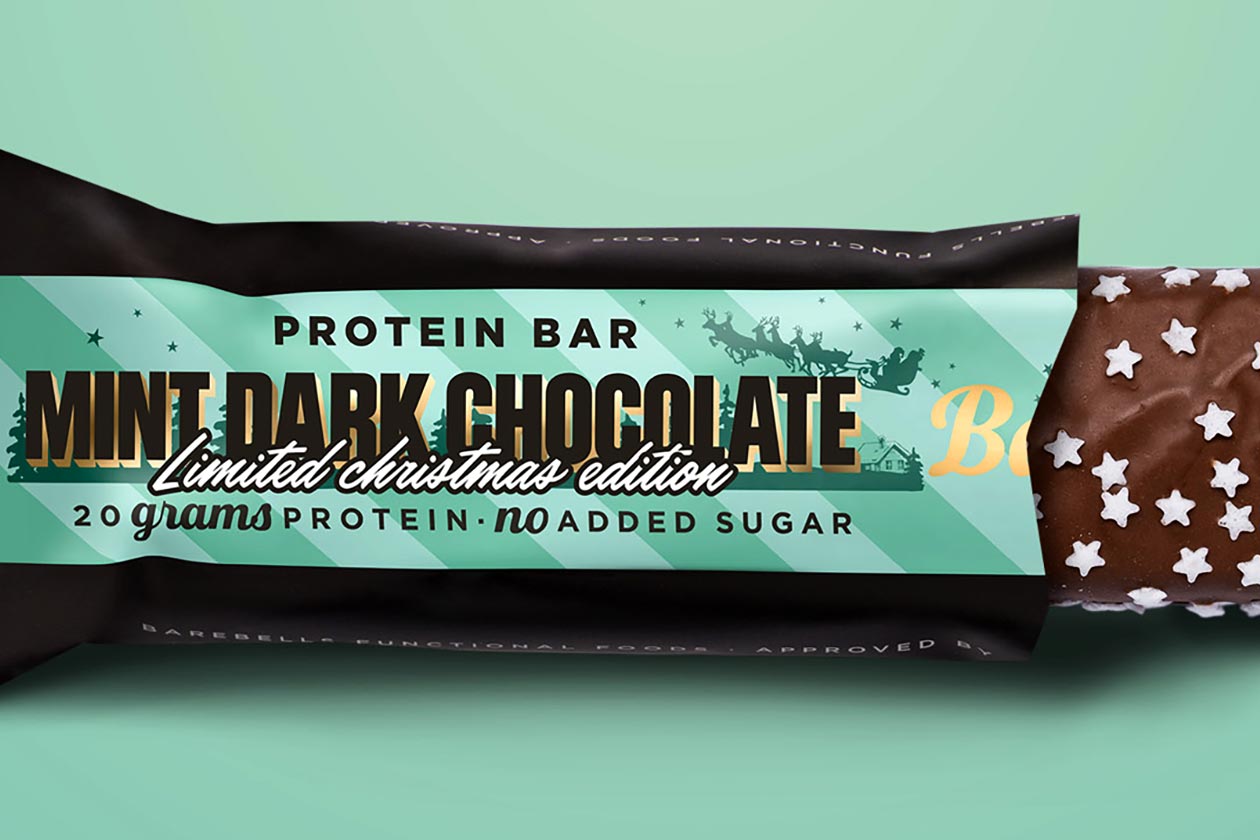 The Swedish functional food company Barebells, has officially unveiled the limited time product it's put together for the holiday season. The item is a special Christmas Edition flavor for its incredibly delicious protein bar, which we rate as the best bar on the market right now.
The name of the limited edition flavor Barebells has created is Mint Dark Chocolate featuring a strong mint flavor, and edible stars sprinkled on top. It has the product's typical nutrition profile with 20g of protein, no added sugar, 17g of carbohydrates, 13g of fat, and a total of only 192 calories.
As mentioned, the Mint Dark Chocolate Barebells protein bar is a limited edition release, so it's not going to be around forever. According to the brand, fans can expect to see the delicious looking protein snack in stores throughout Sweden closer to the end of the month during the week of the 29th.