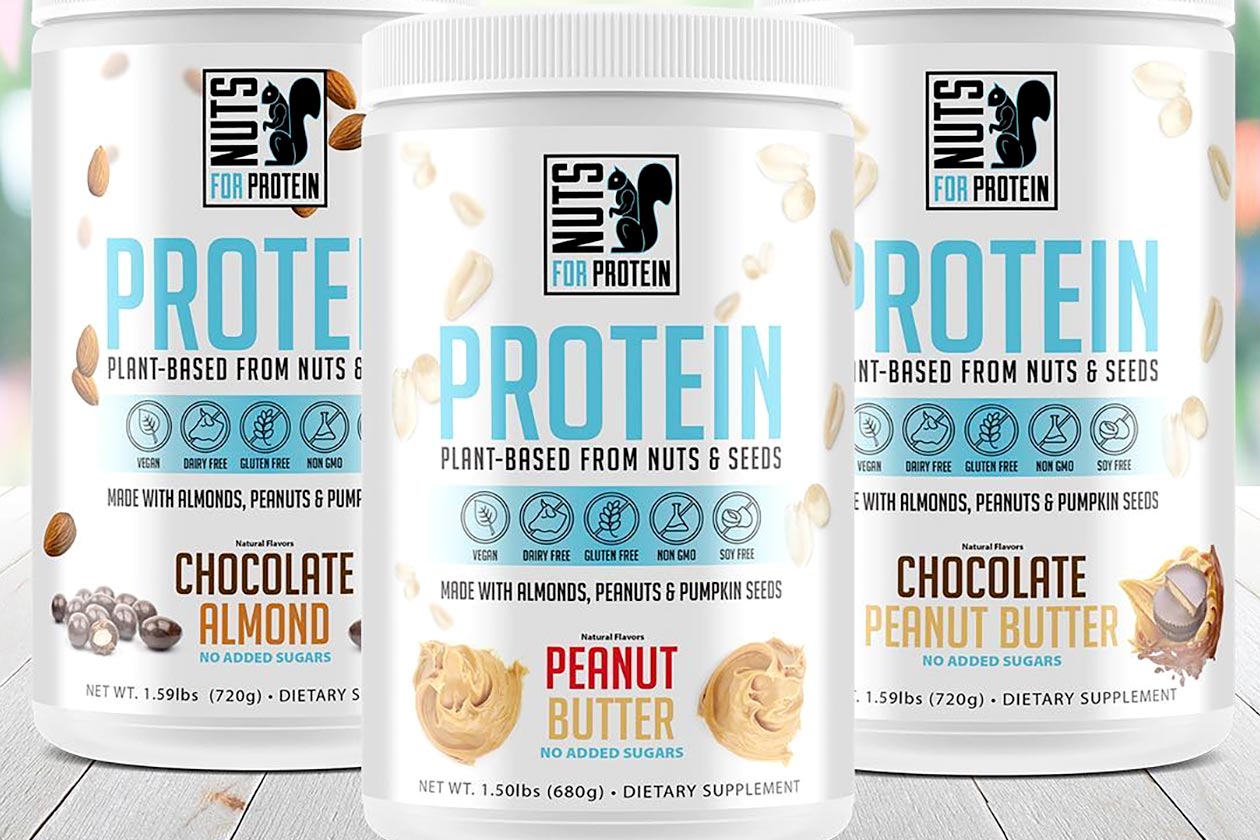 The innovative company Nuts For Protein, which makes protein powders with nuts and seeds as protein sources, has now made its line available for pre-order. We previewed the brand and its plant-based supplement back in August, and also confirmed the four different flavors its protein powder comes in.
As a quick recap, the flagship Nuts For Protein product is a vegan-friendly, non-GMO, and dairy, gluten, and soy free protein powder that's made with almonds, peanuts, and pumpkin seeds. It provides 20g of protein per serving with about 9g of carbohydrates, 5g of fiber, 2g of fat, and 130 calories.
The macros in the Nuts For Protein supplement are quite similar to a lot of other vegan protein formulas with around 20g of protein for between 100 to 150 calories. The flavors Nuts For Protein's product comes in are Peanut Butter, Chocolate Almond, Chocolate Peanut Butter, and Trail Mix.
As mentioned, Nuts For Protein's supplements are all now available for pre-order through its newly released website nutsforprotein.com. The price on a full 20 serving tub of the protein powder in any flavor is $48.99, with all pre-orders due to ship free at the end of the month or first week in November.