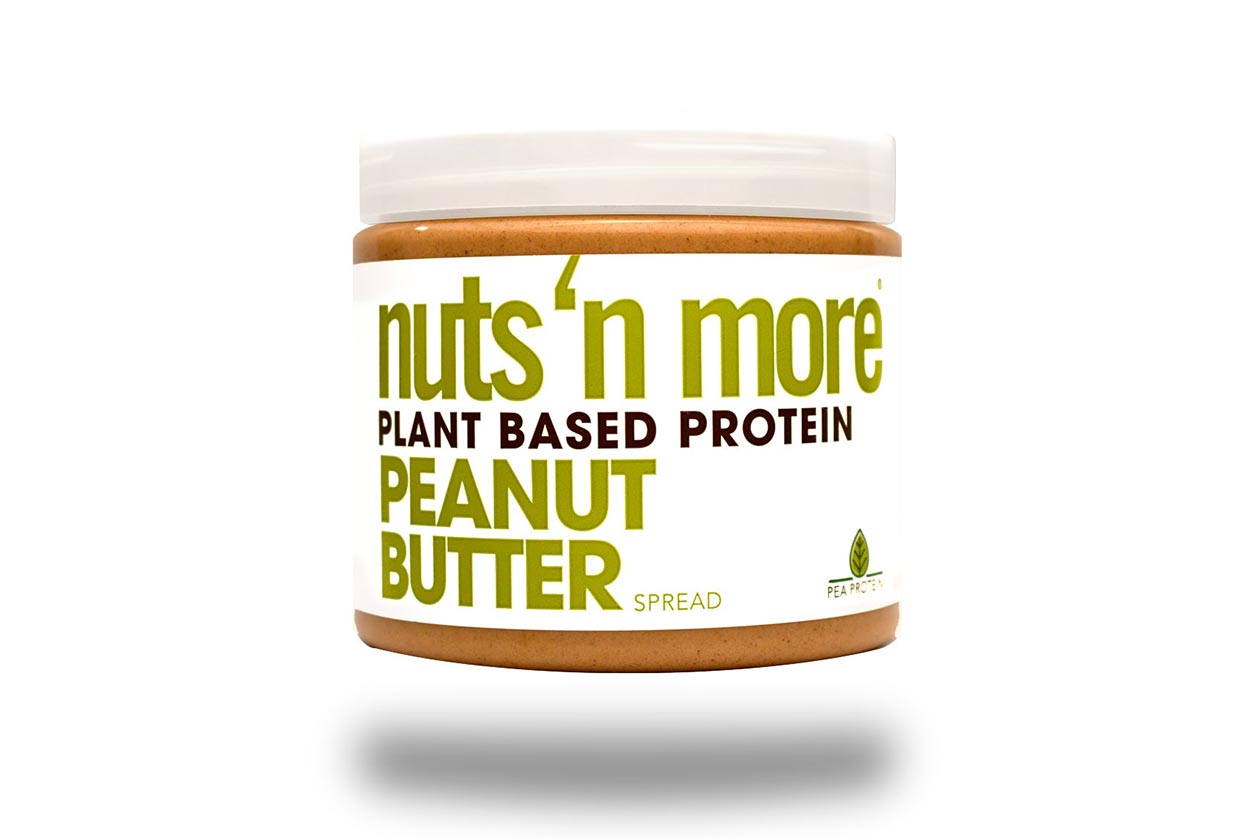 The functional food company known for its protein infused nut butters Nuts 'N More, has launched a very different type of spread today. It is high in protein like its many other nut butters, however, what makes it different is that it's made with a plant-based source of protein.
The new Nuts 'N More product is a straightforward peanut butter flavored spread that uses pea protein as its protein source, instead of the usual whey. A single tablespoon serving of the release provides 11g of protein, 13g of fat, 8g of carbohydrates with 2g of that sugar, for a total of 191 calories.
The nutrition profile of Nuts 'N More's first ever plant-based nut butter is actually pretty similar to its regular whey based peanut butter with some numbers higher and some lower. It also costs exactly the same price over on the brand's own online store where it is now available at $12.99.