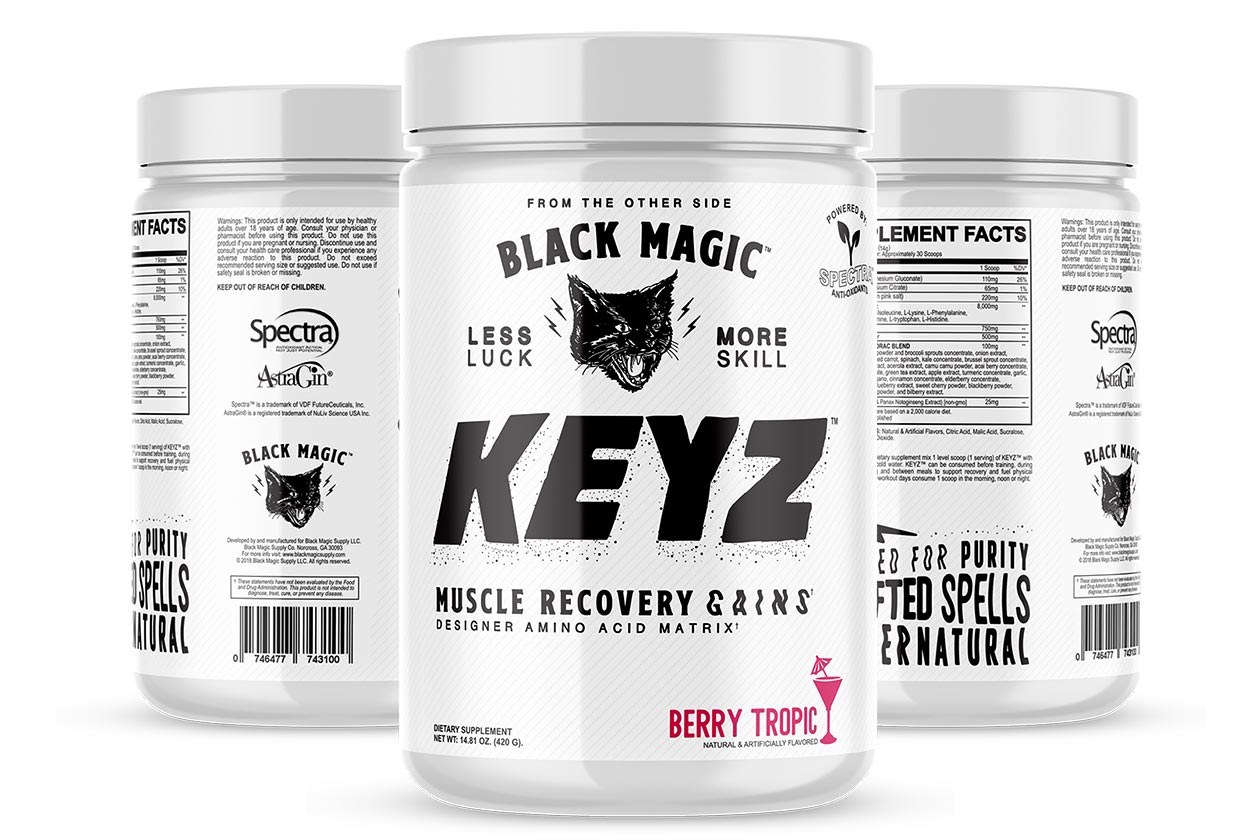 Yesterday we got a detailed look at the new pre-workout BZRK, from the MyoBlox spin-off brand Black Magic Supply. In this post, we have everything you need to know about the other product the all-new supplement company plans on launching, with the amino formula Keyz.
Black Magic Keyz is a full spectrum essential amino acid (EAA) supplement designed to help with muscle recovery and gains. On the amino side of things, the product packs a heavy 8g blend featuring all nine EAAs, including of course the three BCAAs; leucine, isoleucine, and valine.
Alongside the EAA blend, Black Magic has thrown a bunch of other major ingredients into Keyz. Also in the mix is 750mg of taurine, half a gram of coconut water, electrolytes for hydration, 100mg of the Spectra fruits and greens blend, then lastly, 25mg of AstraGin to enhance absorption of everything.
Just like the pre-workout BZRK, Black Magic Supply plans on making Keyz available to supplement retailers this coming Wednesday. The brand plans on launching its essential amino acid formula into the market in three 30 serving flavors with Mojito Raz, Pina Colada, and Berry Tropic.